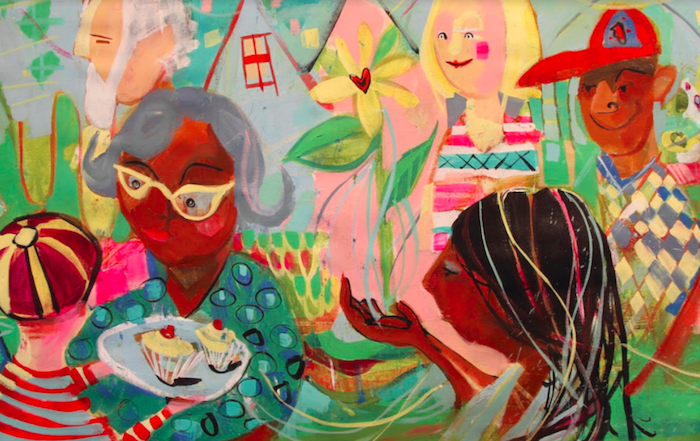 Last year during a free one-day festival called PreEnact Indy, painters, food vendors, community members, politicians, spoken-word artists, and theater groups came together to share a fall day in the middle of a neighborhood experiencing rapid redevelopment.
Saturday, Oct. 6, there will be a repeat performance of PreEnact on the same three blocks where the festival took place last year—16th Street between the Monon Trail and Andrew J. Brown Avenue. It's an area referred to as the Monon 16 neighborhood.
While organizers want attendees to have a good time at the festival, their mission goes beyond entertainment.
"What I want people to do when they come here is not just enjoy good music or eat good food or purchase something," says Joanna Beatty Taft, executive director for the Harrison Center, which is producing PreEnact for the second year in a row.
"I want them to try on being in this pre-enacted village that is a neighborhood the way it ought to be, [with] affordable housing and market housing and quality education for all, and with diverse artists and diverse leaders," she says. "That's what we want people to experience so that when we leave, they can honor the history of their neighborhood; they can be inclusive in their neighborhood."
This year there will be new ways "to pre-enact," that reflect the history of this community with a strong, historically rooted African American presence. One of the distinctive features about the neighborhood, says Taft, is that "there's basically a church on every corner."
"Those churches asked if there was a way they could show their presence more [this year]," says Taft. "[They] actually have a lot of art going on. They have amazing music programs. New Bethel Missionary Baptist Church at 16th and Columbia is going to host a gospel fest all day long with different acts from the neighborhood. That's one way to celebrate the rich music in this community."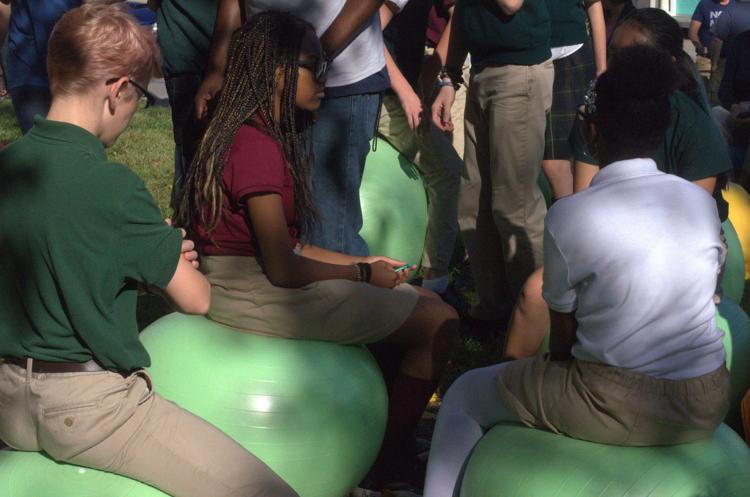 In addition to the gospel music, outdoors there will be numerous kids' activities, as well as dancing and a pop-up roller skating rink.
"A lot of people in this neighborhood learned to roller skate at St. Rita Church," says Taft. "They also went to street dances at St. Rita. So we're bringing them both back."
The festival will also reflect the city's motor and racing heritage.
"This year we're partnering with the Indianapolis Motor Speedway and some other friends on the Westside to do an auto detailing shop so we'll have some really cool cars and mechanics, who are artists themselves, working with these," Taft explains.
"We're also really into porch parties these days," says Taft. "The Beckwith Stage is named after Frank Beckwith, the first African American to make it state level to run for the primary for presidency in 1960. We're going to continue as we did last year having the mayor and congressmen and students spoken word artists speaking from that corner but this year it's going to be in porch party format and Asante Children's Theatre is going to host the porch party and different guests will be on that stage."
One of those guests will be Indianapolis City-County Council president Vop Osili, who will talk about the progress (or lack of) of State Bill 1056, of which he is a proponent, that would provide tax relief for long term residents in areas experiencing redevelopment.
Partners in Housing, Indy Habitat, and other groups will be represented at PreEnact dispensing information on affordable housing.
The festival will also honor the lives of long term neighborhood residents, or as Taft calls them, "the Greatriarchs." And the story about how this came about also involves porch parties.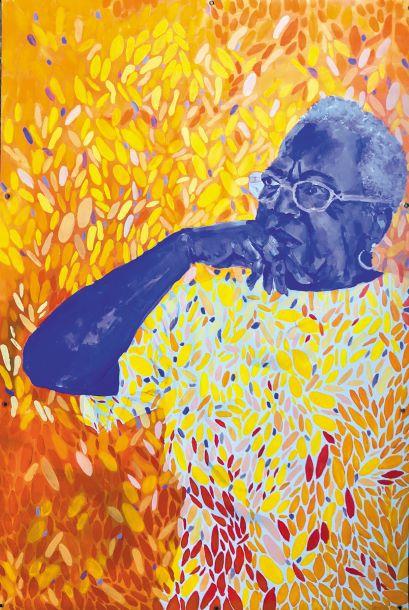 "All summer long we hosted porch parties in long term residents yards." says Taft. "We had an artist go to all of those porch parties and out of that, she created 4-foot by 6-foot portraits of these long term residents and we named them 'the Greatriarchs.' This 'Greatriarchs' exhibit is hanging on the vacant Gleaners building."
As Taft admits, the question remains as to whether or not the efforts of festival organizers will result in more than just enabling community cooperation and honoring long term residents. That is, what will be the effects in terms of mitigating gentrification?
"[We] don't want to say that new development is bad," says Taft. "But we don't want sprawl; we need to be more thoughtful about how we use land within the city without erasing the past. Every developer needs to be asking themselves how they are partnering with the neighborhood. How are they pre-enacting a world that ought to be?"