"American Valentine" is a powerful, uplifting show that features love and hope about our country in act one, and a romantic look at the love between people in act two," said Paul Hansen, Marketing Director.
For act one, "Our America," DK Artistic director David Hochoy asked the dancers to create dances to present their visions of the USA. The personal view of seven company dancers ranges from celebrating the country's potential to showing its reality through beautiful contemporary dance. Each choreographer will give a spoken introduction to his or her piece, outlining the storytelling aspects of what they created. These pieces premiered at the 2019 IndyFringe Festival. 
As a Valentine to DK patrons, "Facets of Love" act two presents a collection of love duets from across the DK repertoire, said Hansen. Pieces will range from the stunning balcony scene from Romeo and Juliet Fantasy to a hilarious take on "Stand By Your Man," to a vivacious tango from Seasons. Choreography is by Cynthia Pratt, Nicholas A. Owens, and David Hochoy.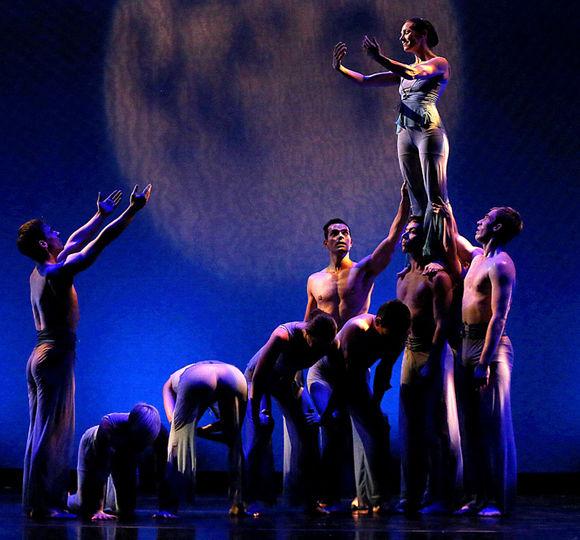 'Rubies' opens Indianapolis Ballet's "Love is in the Air" program. "Sassy, playful, and flirtatious, Rubies is the perfect ballet to make your Valentine's Day sparkle," says IB spokesperson Jenn Kriscunas. "This sophisticated exploration into relationships was inspired by the artistry of jewelry designer Claude Arpels. Set to music by Stravinsky, Rubies is often considered the jazziest, most accessible ballet of George Balanchine's "Jewels" series. It's also visual dynamite -- the dancers don exquisitely hand-sewn ruby-red costumes bejeweled with gems. Balanchine is at the heart of our organization, and Indianapolis Ballet is honored to open our February residency with this iconic masterpiece." 
Rubies is presented at IB by arrangement with The George Balanchine Trust and staged by Victoria Simon, one of the most sought-after and respected re-creators of Balanchine's works.
Making its world premiere, 'Ania's Song,' choreographed by Artistic Director Victoria Lyras, is a neo-classical ballet depicting the relationship between two couples - one young, one mature - in their journey through life together. The Abel String Quartet will accompany the dancers live on stage. "The score for Ania's Song was commissioned by Thomas Beczkiewicz for his dear wife Ania on her 60th birthday," said Kriscunas. Award-winning composer James Aikman built the piece around the initials of her name (A, D, B) and completed the pavane in 2006. "The world lost Ania in 2018, but her memory resonates throughout this deeply personal work," said Kriscunas. "Ania's Song is also the result of truly local collaboration between Thomas Beczkiewicz (co-founder of the International Violin Competition of Indianapolis), Indianapolis composer James Aikman, and Indianapolis Ballet." 
Act two presents' Tango Forever' as a celebration of love. Indianapolis Ballet will transform The Toby stage into a Milonga - a tango dance party enthused Kriscunas." Tango Forever will feature a series of dynamically different tangos in varying combinations. Cool and collected, mysterious and seductive, Tango requires dancers to lead not with steps, but with the breath."
This season, DK has given focus to the whole audience experience. In the lobby during performances, there have been displays that carry the theme of the choreography into new dimensions, so patrons can enjoy a deeper, more layered experience. For last October's Women Sublime show, there was a display by The Red Thread in the looby. During January's La Vie on Broadway, the lobby was decorated with paintings by Marianne Glick that were also inspired by Broadway songs.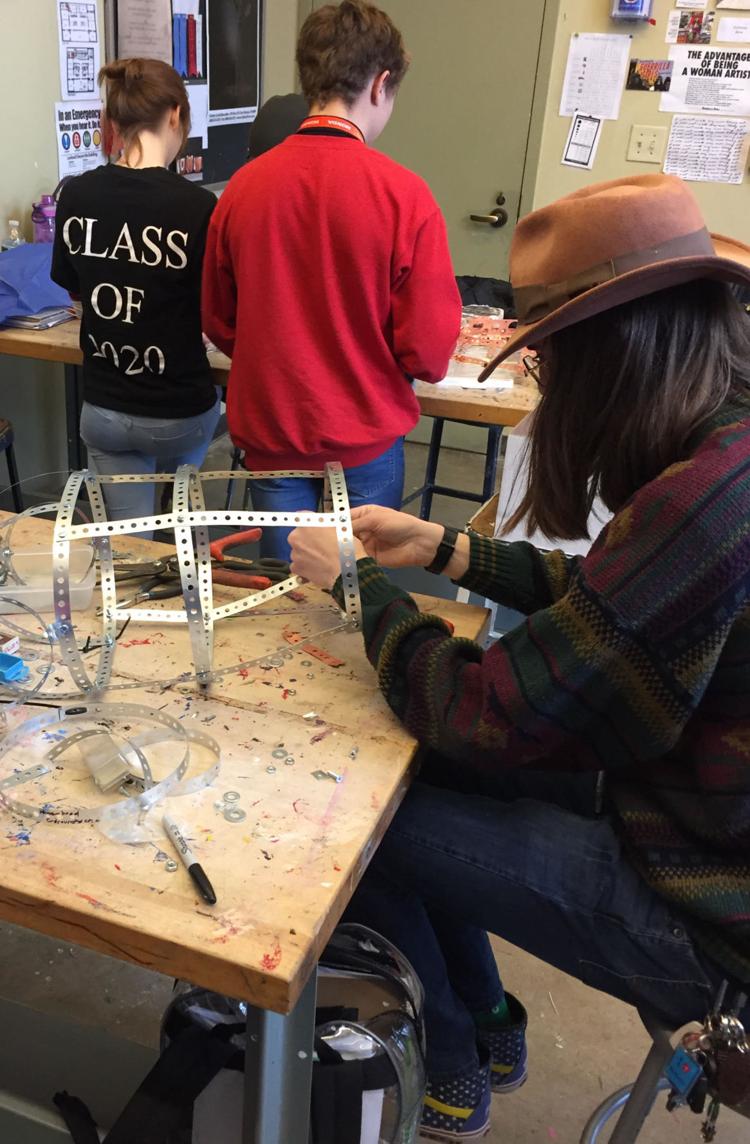 For American Valentine, students from Herron High School were given the same task as the choreographers for act one. They were asked to create a work of art that showed their hope for the USA. After weeks of brainstorming, they decided to create a large metal statue of Icarus with text attached from each of the participating students. Their work will be displayed in the lobby at Indiana Repertory Theatre during the run of American Valentine, adding another voice and art form to the theme of the show. 
Dance Kaleidoscope "American Valentine" at Indiana Repertory Theatre, Feb. 13 at 7 p.m.; Feb. 14 & 15 at 8 p.m.; Feb. 16 at 2:30 p.m.;  Street, garage or valet parking; tickets: https://tickets.irtlive.com/4344
Indianapolis Ballet "Love is in the Air" at The Toby at Newfields: Feb. 14 & 15 at 7:30 p.m.; Feb. 16 at 3 p.m. Free parking; tickets   indyballet.org/love.