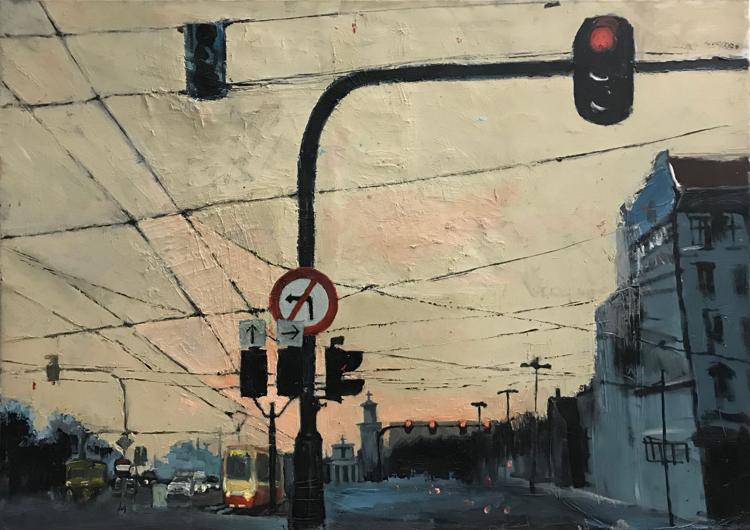 Indy resident Pamela Bliss was one of 35 artists – out of 5,000 applicants – selected to work on the feature film Loving Vincent after the studio put out a call for artists in March, 2016.
After submitting her portfolio to the film's production team, she was invited to come to their studio in Gdansk, Poland.
Loving Vincent was the first-ever animated feature-length film to use oil paintings for each of its frames – all 65,000 of them. The film was six years in the making, and the international call for artists was a final push to complete it.
"We all knew that this was something special," says Bliss, who is known locally for her Kurt Vonnegut mural overlooking Mass Ave and her murals of jazz artists. "It was historic."
But, in order to work on the film, she had to first survive the culling process that continued even after she arrived in Gdansk.
"All of the artists went through a three-day test," she says. "And if you didn't pass the test they sent you home. If you did pass the test, you had to go through a 180-hour training in animation painting in Van Gogh's style… After the 180 hours they told us whether we were chosen or not. All of the artists were stressed out because we just didn't know that we were going to stay."
But stay she did, from June through Sept. 2016. And now — after the film's October, 2017 release, and Golden Globe and Oscar nominations in the best animated film category — Bliss is co-curating an exhibition of personal paintings by 32 fellow Loving Vincent artists, from 10 different countries.
This exhibition, entitled We cannot speak other than by our paintings, opens Jan. 26 at 7 p.m., at the Kurt Vonnegut Memorial Library (KVML), free to the public. It ties into the yearlong series of KVML events "Lonesome No More," relating to the depression that both Van Gogh and Vonnegut suffered from.
As part of the opening, Loving Vincent will be shown and Bliss will hold a Q&A after the screening. (The screening is, unfortunately, sold out.) She will also be present during the exhibition.
"I became friends with many of the other artists while I was there," says Bliss about her experience in Poland. "I lived with them, in the same place, and we worked together every day and while I was there I got the idea to put an art show together because we all have our own arts lives not just creating painted frames in Poland, you know?" she said.
When she came back to the States, this idea stayed with her.
"I thought it would be very small show but the film director [Hugh Welchman] endorsed the exhibition and so we opened it up to all the artists that painted on the Loving Vincent film and so now there' a lot more artwork," she says. "There's almost too much artwork for this show."
And there's not a superabundance of display space in KVML, which means the work will have to be displayed salon style – with paintings hanging in vertical rows – a style perhaps more popular in Vincent van Gogh's time than it is now.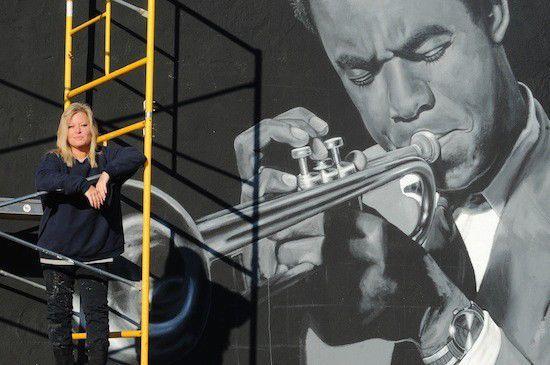 Hugh Welchman had a hand in selecting work for the exhibition. And wife Dorota Kobiela, who is the creator and the co-director of the film, will have work displayed in the show.
Bliss, who'll also have work in the show, is in the planning phase of making it a travelling exhibition. (She has also been invited to the Polish Embassy in Washington D.C. to give a presentation during a screening of the film.)
The inspiration for the film came to Kobiela, explains Bliss, after she read through Van Gogh's letters.
"She wanted to do a short film and animate it all by herself, and her husband Hugh realized that it needed to be something much more than a five minute film," says Bliss. "And so they decided to do a full length feature film. She wrote it [along with Welchman and Jacek Dehnel] and then she started to paint the whole film. Then she figured that it would take her 80 years, so that's when they started commissioning artists to help and the further they went along the more they realized how much of an effort it took and it slowly developed over six years."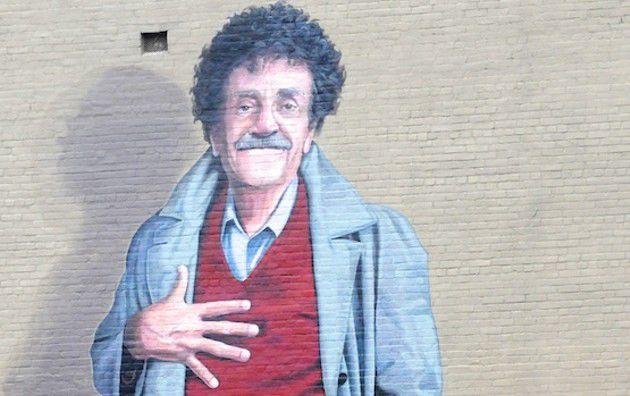 Bliss will also have a painting, currently in progress, for the exhibition – assuming she has time to complete it. It's an Indiana landscape done in a Van Gogh-esque style.
Even though winter is normally downtime for this artist who's often painting Downtown murals, she say that she has a number of projects underway, including two indoor murals.
"Plus I'm writing a couple of books," she says. "One is sort of philosophical fiction and the other is more a romance about a mermaid. The protagonist main character is a mermaid inspired by personal experience in Greece."
The idea came to her while she was on a boat travelling between some Greek islands, she says.
And then she looks forward to a solo exhibit of her own at some point.
"I do want to create a body of work," she says. "Possibly with a Van Gogh style. All of my solo shows have been outside on 50-foot walls."