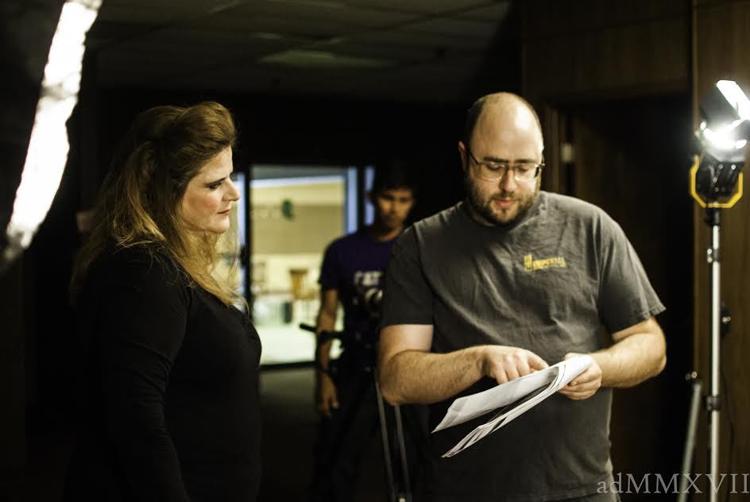 At a time when Kellyanne Conway's false "alternative facts" are crowding out the real stuff — the stuff that Donald Trump decries as "fake news" — George Orwell's 1984 seems especially timely for the creative minds of NoExit Performance.
 "What kept digging at me was the normalization of 'alternative facts' and 'sensational media' and 'fake news,'" says Ryan Mullins of NoExit. "We hear them on the news or read them in the paper from our trusted news source[s], and we're like, 'Huh, that's... a normal thing coming from these people.' But, it's not a new thing because that's where 1984's power comes from."
 With this in mind, NoExit aims to bring the classic dystopian novel, which was written by George Orwell and published in 1948, to life. The novel chronicles the demise of Outer Party member Winston Smith, in the country of Oceana, who works for the Ministry of Truth, whose job it is to revise former news articles and create fake news.
The production is made possible with the help of several collaborators, including set designer Andrew Darr and composer Rob Funkhouser. Also lending a hand: Barnaby Aaron and Charles Borowicz of AnC Movies. And let's not forget their chosen stage adaptation by English playwright Matthew Dunster.
 At the start of 2017, NoExit had no plans of including 1984 in their season. "We kind of got to the point where we felt like we needed to be a little more responsive and a little more timely," says Mullins, 1984's director. After coming to this conclusion, the performance company decided to put the Tennessee Williams piece they originally had scheduled for 2017 on hold in exchange for 1984.
 "Every U.S. citizen's life has changed in some way or another since January," says Mullins. "That happens every time a new administration takes over, but this one feels different."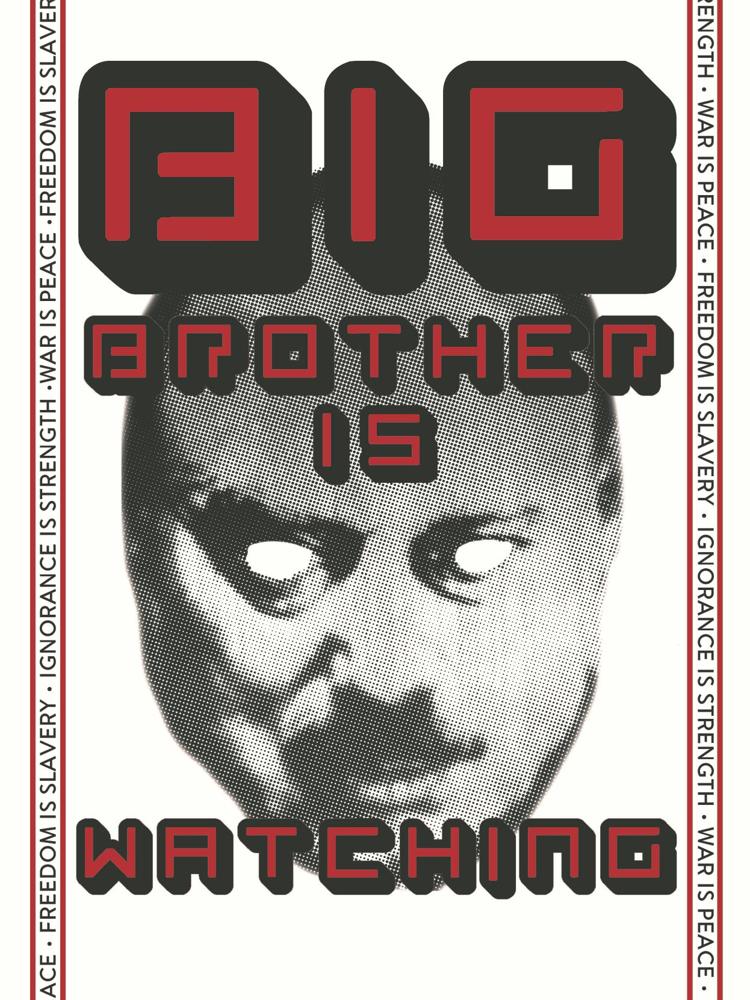 In keeping with their theme of site-specific work, NoExit found the perfect venue for Big Brother to rear his ugly head in. The venue is an old, single screen movie theater (that has housed many other business operations over the years, according to Mullins) on E. Washington St.
"It's got a really good mix of industry, bureaucracy, and also a vintage feel with all the wood paneling — it feels like it's stuck in time somewhere," Mullins says. 
Actor Ryan Ruckman, who plays the role of Winston Smith in the production, is also quite fond of NoExit's choice in venue.
 "It's a crazy space," Ruckman says. "It looks like a building that was in use in the '80s. And incidentally, the way it's torn apart, it looks like it hasn't really been in use since then either, which I think is really neat."
 To further enhance the audience's experience, NoExit has called upon the help of several collaborators, including set designer Andrew Darr. 
"Andrew Darr has created a really unique aesthetic to make it feel like the bureaucracy is just piling up around you," Mullins says. This will be paired with the multimedia work of AnC Movies; their contribution to the performance: the Two Minutes Hate. 
"Propaganda is always fun to make, and there was some opportunity for that," says Barnaby Aaron of AnC Movies. This multimedia work will also be accompanied by audio from composer Rob Funkhouser, who's responsible for all the incidental music in the show, as well as some sound effects and environmental ornaments.
 "One of the exciting things about working with NoExit is the level of flexibility there is in development," Funkhouser says. "Even if I wanted to give away everything [about the audio elements] right now, I couldn't. I can say that it will be more than just your traditional PA system."
But although audiences will be hit on all sides by audio and visual elements, Mullins ultimately hopes the theme of 1984 is what sticks with people after leaving the show.
 "I feel like now is kind of that apex point," Mullins says. "We're not in danger of the story of 1984 happening, but the things that make 1984 are not as safely fiction as they have been in the past. It doesn't feel as science fiction as it was once meant to be."