In 2007, Amazon launched Kindle Direct Publishing (KDP) to make it easier for authors to fulfill their dreams of publishing. 
In 2011, one of those dreams was fulfilled for a dental hygienist of 25 years, just south of Indianapolis in Greenwood. 
By 2014, that dental hygienist turned dark-romance author became a New York Times, Wall Street Journal, and USA Today bestselling author. 
Now, Aleatha Romig has almost 200,000 people talking about her on Goodreads with an average rating of 4.5 stars; she works exclusively from home, no longer a hygienist, and is soon to release her 30th book in January. 
And she can believe it — because she worked for it. 
"I'm more rebel," Romig said. "And I don't want someone else to tell me how to write my story." 
"I heard once, 'you need to know the rules, so when you break them, you know why you broke them.' And I never forgot that." Romig said.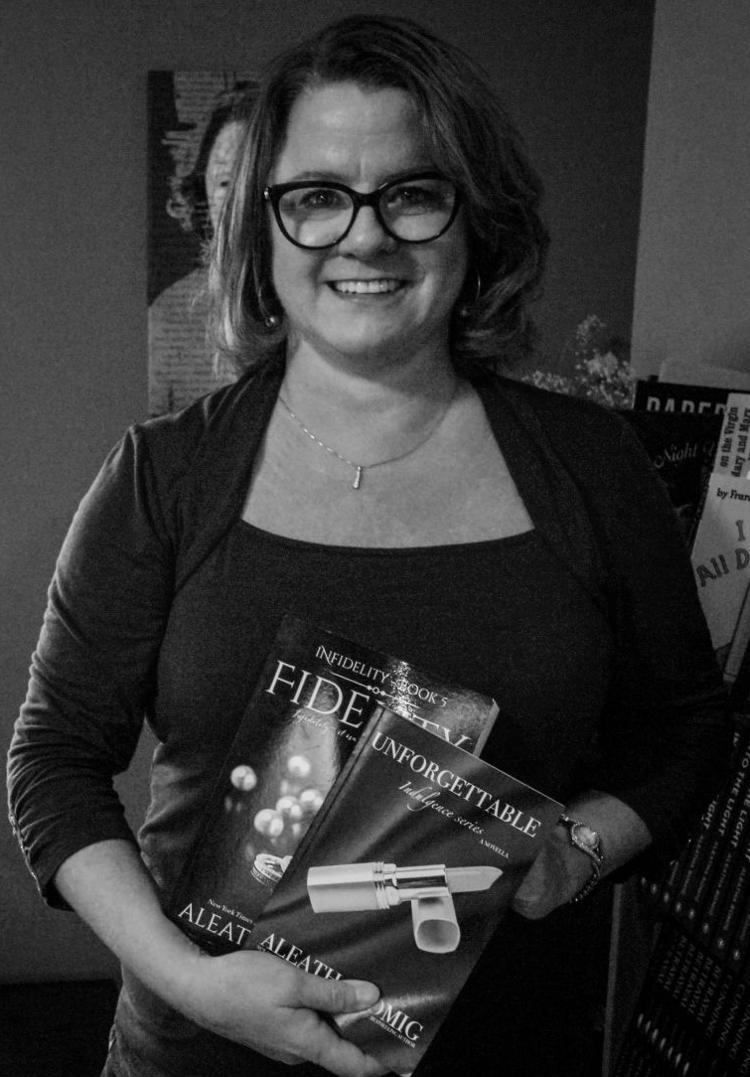 'Aleatha Romig' is a pseudonym. 
 Romig grew up in Mishawaka, graduated from Indiana University in Bloomington, and settled down to raise a family in Indianapolis. 'Aleatha Romig' was a safe way of writing and publishing to protect her family, life, and career as a dental hygienist. 
 She started out writing a psychological thriller, quickly turning to the then-new genre of dark-romance, and has now even dipped into BDSM and neurotic romance. 
Having another identity made sense when living in small-town Indiana. 
"Just being an individual is what I think people like about me," Romig said. "My stories are different. I try very hard to make them different."
"I liked my (first) book," she continued. "I liked my story. It was different than everything, I mean back then it was very different. The whole dark-romance genre was new. I had some friends who were even acquiring publishers at the time; I sent a few query letters, but none expressed true interest." 
A few publishing houses did express some interest in Romig's work when she submitted query letters in 2011, but they asked for changes to be made that she wasn't willing to make. 
"I was like, 'you know what, no. You're not changing it,'" Romig said. 
Her success as a self-published author came with her first book, 'Consequences,' which was initially published by a vanity publisher. When authors pay to have their books published.
"I heard once, 'you need to know the rules so when you break them you know why you broke them.' And I never forgot that."
After acquiring much debt, and not seeing very many sales, Romig still began working on a sequel to 'Consequences,' at the request of the vanity publisher.
A year later, Romig left the vanity publisher and went out on her own, through KDP. At KDP she had full control; which included the data of her first book, and the numbers weren't great.
Romig said that if she could've seen the sales, she would've never published a sequel to her first book. 
However, Romig said that she was able to work on the business of her books at KDP, including marketing and sales. 
"I'm not changing it. It's my story. So, I kept it," Romig said. 
The beauty of self-publishing is the work is yours. What you put into it is what you tend to get out of it — and Romig is proof of that.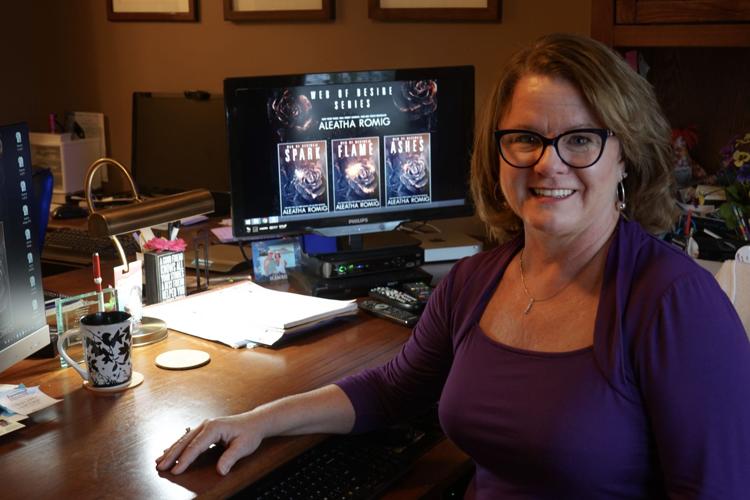 By the beginning of fall 2012, the numbers began to grow, and 'Consequences' became more known in the romance reading world.
Romig released the second book in the series titled 'Truth' in October 2012, and the third book in the series precisely a year later, in October 2013 — eventually making the New York Times Bestsellers list. 
"Prior to self-publishing, it wasn't really the decision of the author what they were going to write. Publishing houses made those decisions, and they would only accept books that were in their favor," Romig said. "I mean, Kindle Direct Publishing has made it possible that people can write their own story."
Hundreds of thousands of authors have self-published on KDP. 
Last year, authors earned more than $260 million from KDP's Select Global Fund — totaling more than $840 million since the launch of Kindle Unlimited.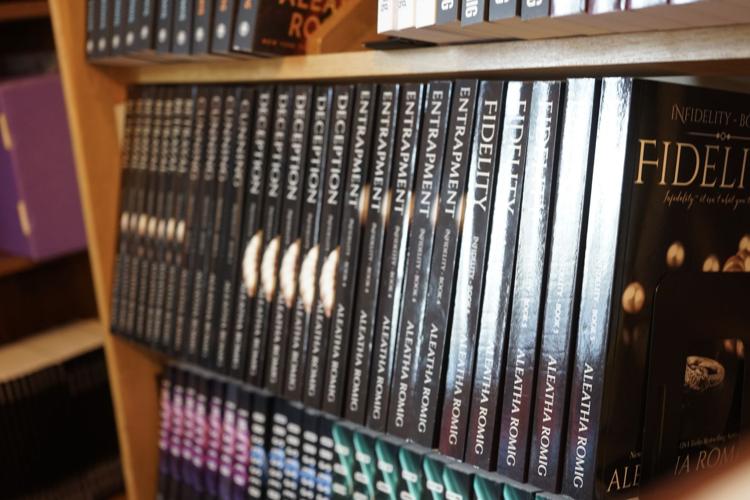 Thousands of independent authors earned more than $50,000 in 2018, with more than a thousand authors surpassing $100,000 in royalties. 
In the creative writing world, the biggest decision typically lies in whether to seek a book deal with or without a Masters of Fine Arts (MFA). 
Within the last decade, another determining factor to deliberate has hit writers: self-publish or seek a publishing house? 
"I'm not going to put down seeking higher education because I was an assistant clinical professor (at the IU School of Dentistry). I think higher education is very important. But I think it all depends on what your goal is," Romig said. "I think you need to learn the rules of whatever it is you're writing." 
With dozens of companies offering self-publishing platforms now, it's easier than ever to release a book. Still, Romig says it's essential for writers to figure out what makes their story different when they self-publish, and that they enjoy the process. 
"I did this because I was told this is how I was supposed to write: I set out like six books, and I read chapter one, chapter one, chapter one … chapter two, chapter two … of each book, and so on — and they were all so cookie-cutter … I mean, different names, different places, but same story," Romig said. 
"When I went into romance, there were all these rules. You had to do this, and you had to do this … but I said I'm not doing it. But I had to figure out why I wasn't doing it," Romig explained. "What was my reasoning for it. So, you gotta know the rules to know why you're breaking them." 
The best-selling author's advice to other writers seeking to publish is simply to sit down and write. 
"If you want to write a book, just write it. And then, work with a good editor," Romig said, laughing. "Or a good critique partner … you need somebody who will be critical. And you have to be able to take it. It's not easy." 
"Write what you enjoy. Because if you enjoy it, then someone else will," Romig said. "Don't write what you think the market wants. Don't write what your friends tell you to. Write what you like to read."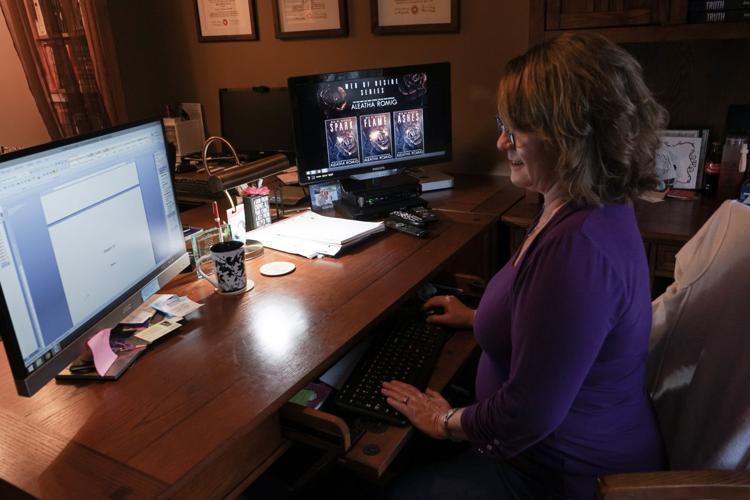 Contact local writer, Shakkira Harris at shakkiraharris@gmail.com. Follow her on Twitter @shakkirasays.