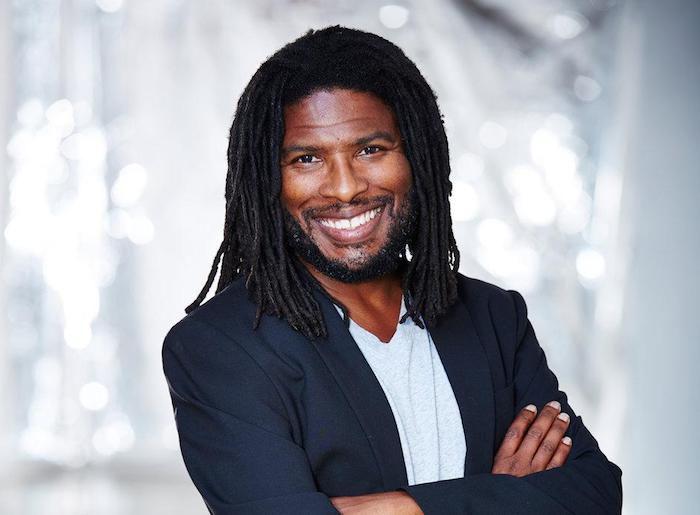 Les Kurkendaal, a Los Angeles-based storyteller and comedian who has written and performed 10 different shows at fringe fests around the world since 2000, will be back at IndyFringe Fest this year with Walking While Black in Moscow.
The story behind the work comes from time Kurkendaal spent in Russia for two weeks in 2017. While his partner, an English-immersion teacher, worked during the day, Kurkendaal was free to wander on his own.
Kurkendaal first performed the show in March 2018 at Rogue Festival in Fresno, Calif., where he won The Sold Out Award. He has also performed the show and won other awards at fringe festivals in Portland, Maine, Regina, Saskatchewan, and at Minnesota Fringe.
I spoke to Kurkendaal by phone ahead of his IndyFringe performance about the play.
NUVO: When you went to Moscow, did you go in thinking you'd write a show about it?
KURKENDAAL: No. Full disclosure: my boyfriend is British, and so on our way to Russia, we actually stopped in England for five days to meet his family for the first time. His mom and his dad lived way out in the English countryside. I was going to write a show about meeting his family. But it turned out his family was so normal and so regular and so nice, so I got absolutely no material from them whatsoever. But when I went to Russia afterwards, just the reactions I got from people were so crazy, and I kept a journal. The show basically wrote itself.
 NUVO: What was the political climate?
 KURKENDAAL:  Here's the funny thing. Not one person mentioned politics to me. Because in Russia, they don't talk politics because of the fact that you never know who's going to be listening to you. So I did not discuss politics once when I was there. [But] when it came to LGBT issues, I did have discussions with people about that. I address that in the show because I met people in the gay community. 
NUVO: Russia isn't known as an LGBT-friendly place.
KURKENDAAL: Not at all.
NUVO: Did you do any prep work before going there?
KURKENDAAL: I actually did because I had gotten wind from more than one person that Russians didn't like black people and that Russians were actually kinda racist. There's a woman who had gone to Russia, "Black Girl in Russia," so I watched her on YouTube. [That] put me at ease a little bit. Her thing was,  and I'm paraphrasing, 'a) I'm a Black woman and b) I was with a white man,' so I don't know if that had any effect on the experience."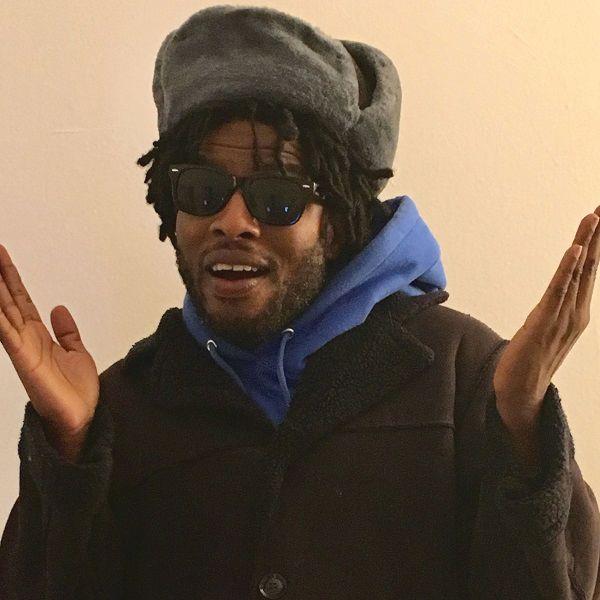 NUVO: I don't want you to give too much away, but is there one teaser you can spare?
KURKENDAAL: When I was in St. Petersburg, there was the Chocolate Museum [and] there was a big chocolate Santa statue. Oh, and by the way my boyfriend is white and British, but he looks Russian and speaks Russian, so people [would] assume he's Russian. This random woman comes up, and in Russian asks my boyfriend, "Can I take a picture with your friend because he's chocolate?" So then I let her take a picture of me and then they just walked away.
NUVO: Was that surprising?
KURKENDAAL: That was towards the end of the trip, so at that point I was used to it, believe it or not. But the thing is, it wasn't coming from a malicious place at all. Someone would walk up and ask to take a picture with me, and then they'd hug me and then walk away.  I never got the feeling they were being mean or evil or anything like that. I think this was something that they had never seen before. They did know rappers, and a couple people thought I was one. That being said, this is the first time a lot of them had seen a Black person other than on TV. So I never felt that anything was out of malice.
NUVO: Would you recommend going to Moscow to others?
KURKENDAAL: If you're an art lover, some of the art I saw was just incredible. I went to the Pushkin State Museum of Fine Arts, which had amazing art. In St. Petersburg I went to the State Hermitage Museum. I didn't realize until I got back that a lot of people have that on their bucket lists. If you're a history or an art buff, I would highly recommend going. I would totally go back.
NUVO:  Did anything else catch your attention?
KURKENDAAL:  People were just drop dead gorgeous there. I saw even better looking people than I've seen in L.A. These men and women who seriously looked like supermodels and they were, like, selling ice cream. ... The vibe itself totally reminded me of the '80s. Everything was big, and the hair was big, the fashion was big, it was all just over the top. And I loved every minute of it.