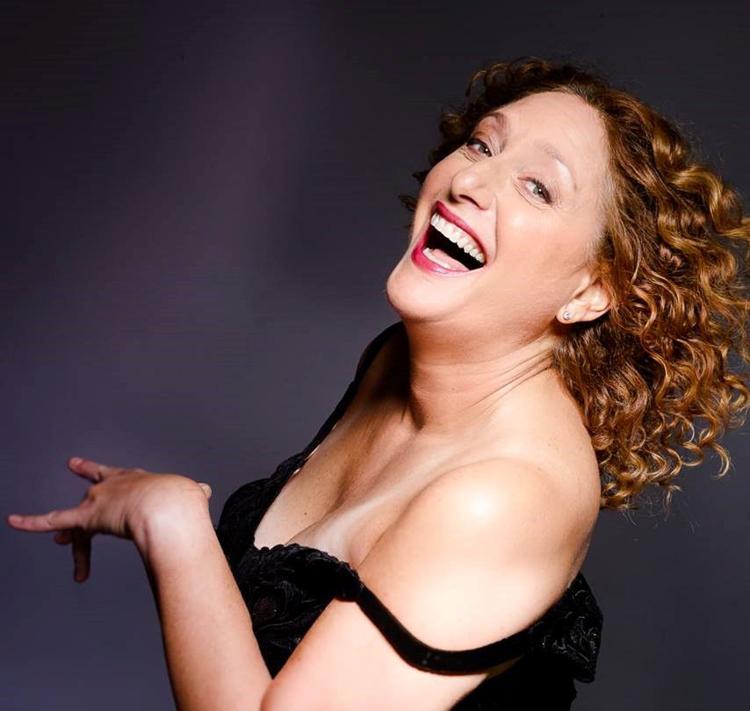 When Judy Gold was in college, a friend dared her to do a stand-up set. Ever since, she's been making people laugh, whether it's been on the screen or in comedy clubs.
From acting roles in shows like 30 Rock and Broad City to her decades of work as a stand-up comic, Judy Gold has witnessed a lot in the entertainment industry, while still holding to her loud, outspoken sense of humor. We caught up with the comedy veteran ahead of her upcoming stand-up shows at The Comedy Attic over Valentine's Day weekend.
SETH JOHNSON: How was your interest in comedy originally sparked?
JUDY GOLD: In my house growing up, humor was really the basic mode of communication. We didn't talk about our feelings. But, if you had some clever sarcastic comment…big reward. So I think it's the way I grew up in my home. I think it was, of course, being an outsider at school. I think it's the way I think. And, I just loved comedy. I loved watching Totie Fields and Phyllis Diller and Joan Rivers and Lily Tomlin. There were just so many women who were funny, different and outspoken and didn't give a shit what other people thought.
SETH: How did you get your feet off the ground with doing comedy professionally?
JUDY: Someone dared me to do it when I was in college. That's exactly how I started, and that's the first time I did it. And then, I won a talent show in college, and one of the comics on the show did all the new talent at Catch A Rising Star in New York, which was the club in the '70s and '80s. That was it. Once I did it for the first time, I knew that was what I was meant to do. Nothing ever made me feel that way. It's still true.
SETH: Tell me about your experience as a writer and producer for The Rosie O'Donnell Show. What did you gain from that role?
JUDY: It was perfect timing because my first son Henry had just been born [He's now a senior at Indiana University.] I knew Rosie from the clubs, from way before anyone knew who Rosie was. When Henry was born, she was like, "Bring him over. I'd love to see him." She loves babies. She said to me, "Why don't you submit a writing sample, so you don't have to go on the road? You can write for me for a couple months." I was like, "Okay," and that's how I started.
I never had imagined myself writing on a show or producing a show. She really changed the entire daytime programming platform, and it was a really exciting time. It was amazing to be a part of that show. There'd be no Ellen without Rosie.
SETH: That being said, what would you say makes a good talk show host?
JUDY: I think it's being able to listen and being curious. Having a curiosity and being really interested in people's stories. And also, being a fun person is important. The greatest thing about her [Rosie] was she was as big a fan to these people as everyone who was watching.
SETH: You've acted in numerous sitcoms, from 30 Rock to Broad City. How much grind does it take to do that work?
JUDY: Oh my god. It's the best job in the entire world. I don't know if I'd call it a grind. I'd call coal-mining a grind. I'd call a single mother with three jobs trying to pay the bills a grind. You're paid handsomely. You have a script. You usually work Monday to Friday. You're adored. It is the greatest job. The only negative is…every time you see the executives in the corner whispering, you feel like saying, "Okay, I'll pack my stuff up and leave." It's like you're always being judged or think you're going to get fired. You just never know.
SETH: Is there a recent acting experience you've had with a sitcom that was particularly enjoyable?
JUDY: Broad City was so much fun because we got to improv, and I love them. Friends from College was really fun. Search Party was a blast. Louie was fucking amazing. And then, I just did I'm Dying Up Here for Showtime. That was a really serious role, which is something I'd like to do more of. That was really gratifying.
SETH: You often talk about your family in your stand-up. Has that ever gotten you in trouble?
JUDY: Oh my god, yes! My Aunt Sylvia died in the early to mid-'90s, and I had a joke about her in my act. My brother, my sister and I were cut out of her will. She had $4 million, and it went to my four cousins. We were the next of kin, and we were all cut out of the will.
SETH: I know you have some strong opinions about Donald Trump. What was your reaction when you found out he was going to be president?
JUDY: I was at a party at Pam Adlon's house. There were a lot of friends there. Allison Janney was there. Jeff Garlin was there. As the night went on, I felt physically ill. I was just in shock, and it was so sad to me, especially that following morning when you saw Hillary. Democrat or Republican, whatever you are. If you hate her, fine. She was the most prepared person for that job. As a feminist, I often wonder…had she been male, there would've been no contest. I really believe that. I thought to myself, "Oh my god. This country is not what I thought it was. The people in this country are not who I thought they were."
It still boggles my mind that a man can speak the way he does and lie the way he does. He disrespects the office of the president of the United States, women, our military, and Gold Star families. He is a disgusting human being. It's funny to me because I live in New York City. I've lived here with him forever. No one in New York City voted for him. That should have been a sign.
SETH: Has his presidency affected what you do as a comedian in any way?
JUDY: I've definitely gotten more political. It's the elephant in the room. You can make jokes, but…fear and hate and xenophobia and racism and sexism and homophobia and anti-immigrant talk…it's not funny. It's sad and scary. George W. Bush was so easy to make fun of. His administration did awful things, but he didn't disrespect the office of the president. He also could make fun of himself. This guy and his supporters have zero sense of humor. Even if you make an innocuous joke about his hair or his skin color, their response is just complete and utter hate. He doesn't laugh at himself. He couldn't even stand at the White House correspondents' dinner. I hate him so much.
SETH: As someone who's done stand-up for so long, how would you say that stand-up is different today than from when you originally got into it?
JUDY: There's this politically correct attitude now where everyone is shocked. I feel like the audience's attention span has diminished to the point where no one ever takes that extra couple of seconds to think, "What was the intent of that joke?" Instead, they hear a word, and they're like, "Ugh! I gotta react to that!" I do a bit about being a member of the LGBT community, and the they/them gender issues. It's really a joke about labels. Someone tweeted to me, "I didn't feel safe in that room after you did that joke." And I'm like, "Are you fucking kidding me? You don't feel safe? Hello! Welcome to being fucking alive." This idea that the world is now going to adjust to you rather than you finding your place in the world…that whole sense of entitlement. Things are a lot different. Even feminism is so much different.
SETH: Your upcoming appearances at The Comedy Attic falls on Valentine's Day weekend. What are your thoughts on Valentine's Day?
JUDY: I hate Valentine's Day. I remember growing up in grammar school, and it was like, "Who's your valentine?" It was such a recipe for, "You're a loser because you don't have a boyfriend or a girlfriend." It's such a stupid holiday. It's ridiculous. There are so many made-up bullshit holidays. And what about all the people that don't give a shit about Valentine's Day but their partner does? It's another excuse for going out and spending money on bullshit.
SETH: What do you like about The Comedy Attic?
JUDY: Talk to any comedian and they will say that it's one of the best comedy clubs in the country. Jared, who owns it, loves stand-up. He is a fan. He is knowledgeable. That makes all the difference. He cares about his shows. He cares enough to make the experience for the comic the best it can be, but also the experience for the audience the best it can be. There are a handful of comedy club owners who are not in it to make money but because they believe in this art form. If all rooms were run like that, we would be completely spoiled.