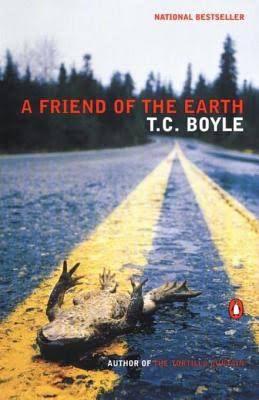 Over a quarter century I've been thrilled to interview some of my favorite authors, either as a freelance writer or editorial staff member for this publication. Highlights include Russell Hoban (Riddley Walker), Kazuo Ishiguro (winner of the Nobel Prize), David Byrne (Strange Ritual, Bicycle Diaries) and Oliver Sacks (Awakenings). Happily, I add T.C. Boyle to this list.
I was introduced to Boyle's fiction only recently, spring of 2016, when a friend suggested I read his 2000 book about global warming, A Friend of the Earth. It is no cliché or exaggeration to say I could not put this novel down. This is the book I'd been looking for — for years: a dystopian vision at what climate change will create, but also a look back at efforts by environmentalists to preserve this planet for future generations.
If a book can possibly save us from ourselves, this is the one.
Tweeting about A Friend of the Earth resulted in a Twitter conversation with Boyle that led to, about a year ago, an assignment for Motherboard about Boyle's 2016 novel, The Terranauts.
Over the course of about 18 months, I've read nearly every novel Boyle has written. I call it my Boyle Binge. At this point I'm near the end of his list of novels, and feel some sadness about that. You know how it is when you love an author's work and don't want to finish the book you're reading? For me, it's like that before I even start a Boyle book.
So beware; you might unleash a Boyle Binge for yourself. Here are my top half-dozen picks for his work: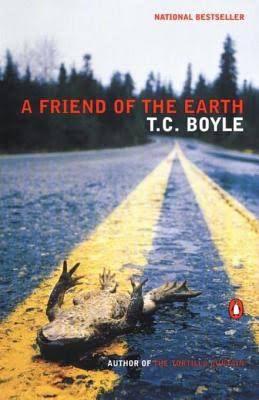 1 // A Friend of the Earth (2000), mentioned at left, a father-daughter futuristic story about the largely unsuccessful commitment to save the planet from global warming.
2 // When the Killing's Done (2011), meditation on invasive species, including that most invasive species, human.
3 // Riven Rock (1998), historical novel about schizophrenia, psychiatry and wealth.
4 // The road to Wellville (1993), hilarious novel, based on the bizarre "health" practices of Dr. John Harvey Kellogg, the cereal industrialist.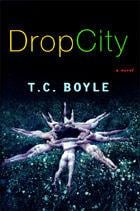 5 // Drop City (2003), comic send up hippie, dropout culture.
6 // The tortilla Curtain (1995), still-relevant, heartbreaking book about illegal immigration, set in California.