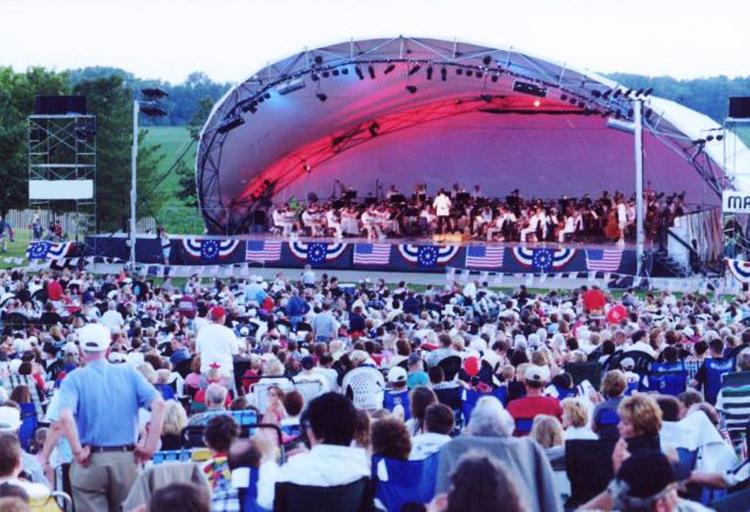 On Friday, March 2, the Indianapolis Symphony Orchestra announced its 37th Kroger Symphony on the Prairie Season. Judging from the programming, the ISO wants to use Conner Prairie Amphitheater as the vehicle to transport you to 17th century Spain, through hyperspace, and to '60s Cali.
This, of course, is in addition to the ISO regular season, announced Feb. 28., that includes visits from pianist Dejan Lazić (joining the ISO for Shostakovich's Piano Concerto No. 1), guest conductor Michael Francis leading the ISO in Elgar's The Dream of Gerontius, and pianist André Watts performing Mozart's Piano Concerto #9.
And come September, Printing Partners Pops Series and Anthem Coffee Pops Series will bring you ISO and Troupe Vertigo performing Cirque Goes to the Movies. (Apparently every pops season these days needs an acrobat or two.)
Here are a few ISO Symphony on the Prairie highlights:
June 15 -16: The Symphony opens its (outdoor) season with the hands-down favorite composer of the under-12 set, John Williams, the legendary Star Wars composer. For these performances, Boy and Girl Scouts under age 18 and Scout Leaders (in uniform) will get in free on Friday, June 15, with the donation of a one-pound box of pasta.
June 22-23: Have you ever thought that the ISO would ever perform with Big Bad Voodoo Daddy? To mix it up with some swing, jazz, and Dixieland? Well, neither did I. And yet, here they will be, performing with the ISO on Saturday only.
July 13-14:  It doesn't look like Brian Wilson will be part of the "all-star" Beach Boys  performing their classic songs of surf and sun, led by founding member Mike Love. You gotta sympathize with Love just a little, after Brian Wilson tried to remake the Beach Boys into something of a symphony orchestra. But here he is playing with the ISO (on Friday night only).
July 20-21: Strauss' Don Juan has as much sturm und drang as U2's Achtung Baby; it's a tone poem that will transport you back to the 17th century milieu of the Don Juan, the fictional father of all libertines.