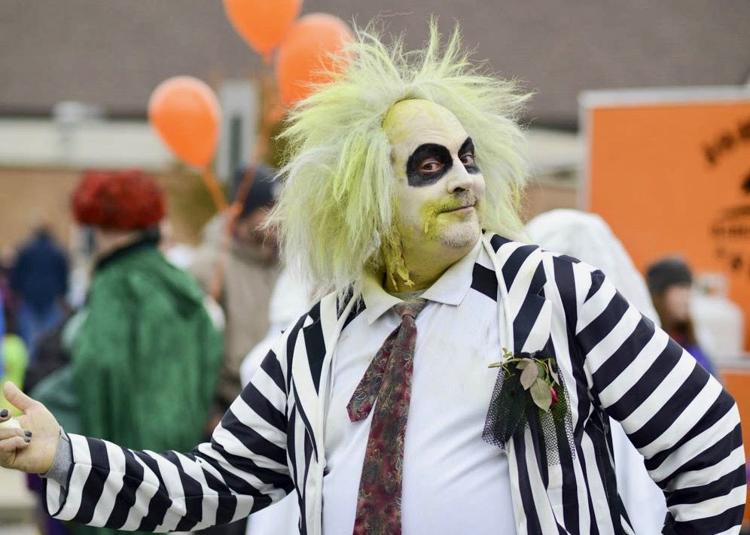 The long-running Historic Irvington Halloween Festival is adding new events this year while remaining true to its mission
According to festival director Nancy Tindall-Sponsel, the Irvington Halloween festival started as a way to keep kids out of trouble. "There were a couple of fathers who got together and came up with the idea of a parade and that's how it started," said Tindall-Sponsel.
The weeklong festival culminates on Saturday Oct. 27 in the Street Fair that will take place along East Washington Street. Scheduled during the street fair are a family walk, a bat dash, a costume contest, a stage exclusively devoted to children's events, and the Marty Powell Costume Parade, scheduled for 4:00 p.m.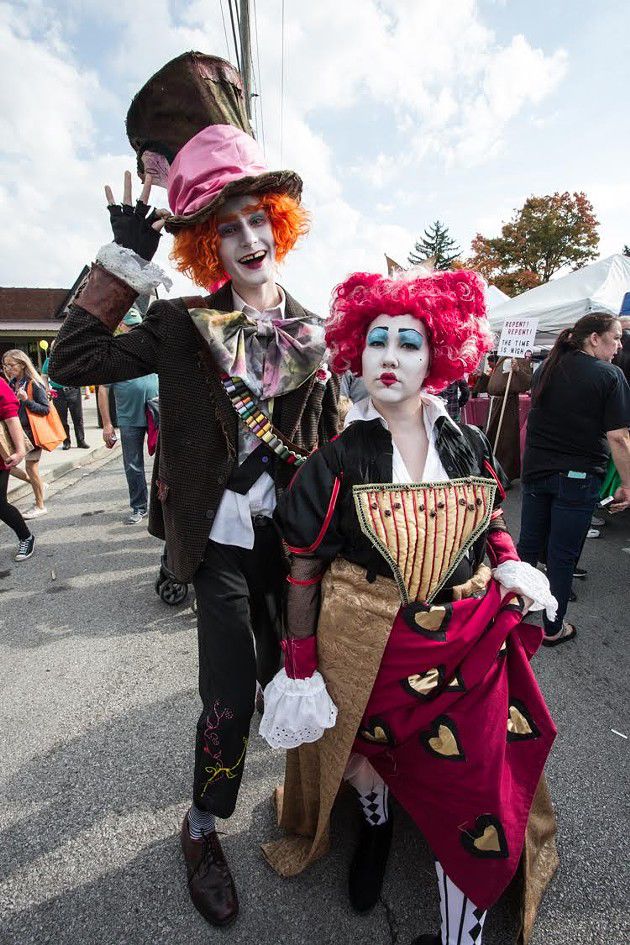 The parade has been renamed in honor of a longtime festival organizer Marty Powell who died last summer.
"Marty was one of the people who was instrumental in 1972 when the historic Irvington Community Council formed," said Tindall-Sponsel. "Up until this time the merchants' association had taken care of planning for the festival. And they became too busy. They were not going to do it any more and asked community council to take it over and they did."
Parade highlights this year include the participation of Marion County Fair Queen, the world's oldest table tennis champion Richard Hicks, the Black Hat Society of Dancing Witches, and Krampus of Indianapolis.
During the Street Fair, the 5K Pleasant Run Vampire Run will feature Hoosier-born hipster runner Noah Droddy, who participated in the run last year.
"Whenever he's in town he always runs," says Tindall-Sponsel. "He's a really good spokesperson for our run."
Participants in the race just might want to bulk up by chowing down on a Carb Fright Night Spaghetti Supper on the night before the race.
"That was something we had a long time ago and brought back this year," said Tindall-Sponsel.
Also taking place during the Street Fair is a new event this year; it's a soap box derby race that substitutes coffins, of sorts, for soap boxes, with a team of five: four pushers and one rider. The family-friendly coffin race is co-sponsored by Indy Grimo.
This is Tindall-Sponsel's second year as the festival director.
"I'm a second generation Irvingtontonian," she said. "My parents were on the original council in 1972. And they helped with running the festival way into the late 80s. My parents retired at that point. There's a strong sense of community in our family. I am now the festival director just as my parents were many years ago."
"We strive to make it a family-friendly event," said Tindall-Sponsel. All our children's events we maintain them free so that families can come enjoy not have worry about having pay for something. So that's my thing that I strive for as long as I am the chairperson, all of our children's events will remain free."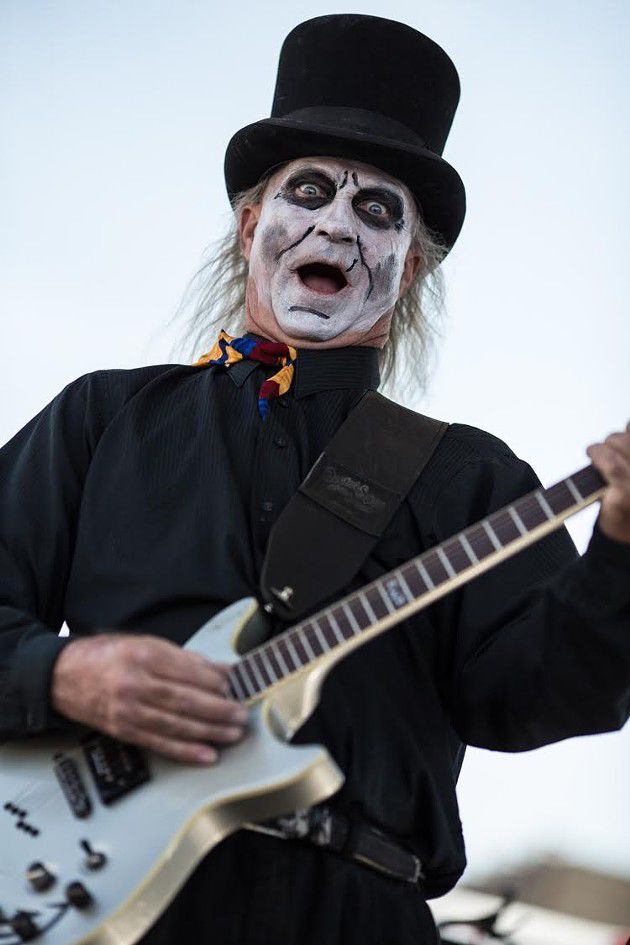 Tindall-Sponsel is very proud of Irvington and hopes, she says, that the Halloween Festival will turn visitors on to the historic Eastside community.
"My vision is for people to come to our festival and enjoy it so much they want to move and come live in Irvington," she says.
Check the Irvington Halloween Festival website for a full list of upcoming events including:
A Night Out in Sleepy Hollow, Oct. 25
Zombie Bike Ride, Oct. 26
Indy Grimo Coffin Race, Oct. 27
Pleasant Run Vampire Run, Oct. 27
Irvington Street Fair, Oct. 27
And congratulations to the Irvington Halloween festival for being voted Best Outdoor Arts Festival in the 2018 NUVO Readers Poll!