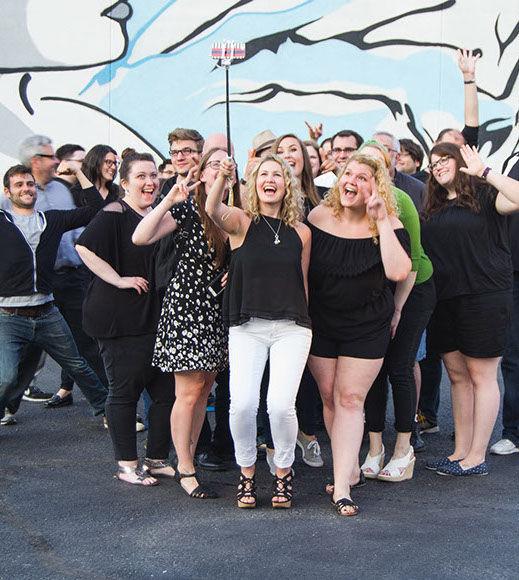 Sad news from the Indy comedy front: IndyProv founder David Brunoehler died a week ago in Long Beach, California. Along with founding the 14-year-old improv group -- now a nonprofit -- Brunoehler previously wrote humorous pieces for NUVO. 
We've attached more info from IndyProv on Brunoehler's life below and will update this piece when info about his memorial event becomes available. 
From IndyProv: 
David R. Brunoehler, founder of local comedy group INDYPROV passed away last Friday in Long Beach, California. A graduate of Southport High School and Indiana University, Brunoehler was active in recreating the comedy scene in Indianapolis. Brunoehler was responsible for forming INDYPROV, which is now a non-profit organization led by Bill Skaggs. The organization is getting ready to celebrate their 14th year as a leader in comedy shows, corporate trainings, non-profit work and educational classes. INDYPROV has gone on to create a 3-day comedy festival, as well as, foster several other comedy groups in the city.
Brunoehler has worked with many legends in the entertainment world including Ron Howard. In Indianapolis, he wrote for NUVO, as well as, did work for other artistic organizations like Theatre on the Square. He was also the co-founder of the National Improv Theatre on New York and Los Angeles. "David was an inspiration to everyone he taught. He was a kind, funny and thoughtful person that always inspired others to be better in all facets of their lives. David changed the face of Indianapolis comedy and we are so very thankful for what he has taught us." commented Bill Skaggs, Executive Director for INDYPROV. No services have been planned as of yet, however, INDYPROV will be planning some type of memorial event in his honor. More information will be available on INDYPROV's facebook page when more information becomes available.
Improv comedy troupe IndyProv is celebrating 10 years on the scene with a (sold-out) show at Talbott featuring drag comedienne Pandora Boxx, a vet of RuPaul's reality shows.