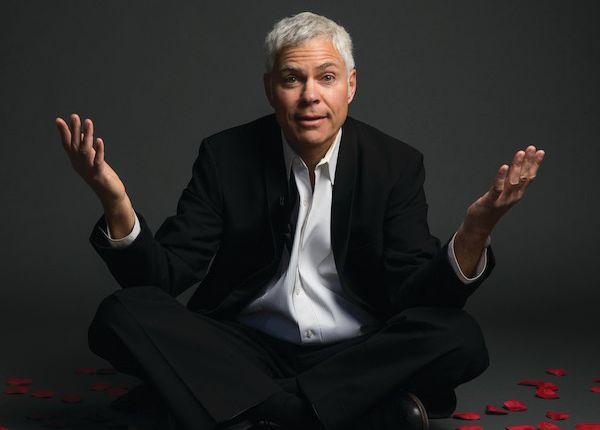 The title of this IndyFringe offering by Oakland, CA.-based Steve Budd refers to the interviews he conducted to gather material for this one-man performance. His interviewees are with people in long-term relationships; among them two metalheads and a New Age couple. But the central narrative thread through his performance is based on his own relationship with Chinua, a Kenyan woman he meets in Oaxaca, Mexico. His vocal and physical impressions of her feel dead-on, and never devolve into satire.
Every so often, while relaying this central narrative, he jumps into the flesh, as it were, of his interviewees, to tell their stories. As this show goes on, these interviewees inform the central narrative, sort of like a chorus informs an ancient Greek drama. And a universal truth sort of unwinds from this exercise; that committed relationships involve hard work and compromise.
Nevertheless, this performance ends on an optimistic note, that ties in (perhaps a little too) neatly with a story taken from his own childhood.
As audience members, it's hard not to see that the relationship between Budd and Chinua is doomed from the outset. But it's also true that, at the outset of a relationship—during the first weeks of infatuation—it's impossible to see things rationally.
One-man (or woman) performance is a difficult genre. The fact that Budd succeeds with this complex material, without a single false note, is pretty amazing. But it's Budd's physical performance—the way he widens his eyes as if to add an exclamation point to his dialogues—that sort of knocks this one out of the park.