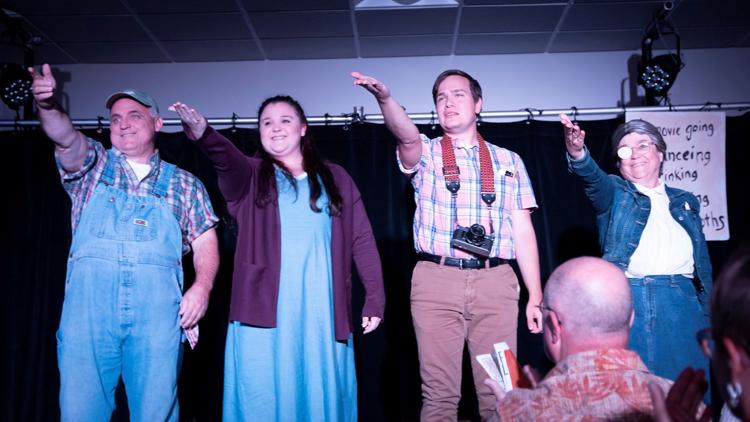 We all want to fit in somewhere, and sometimes those of us who feel like outcasts can find comfort and acceptance in the strangest places. That's pretty much the theme of They Shall Take Up Serpents, in which young Cindy leaves home to join a snake-handling church because she doesn't feel welcome in her current life.
They Shall Take Up Serpents plays out in basically one scene (with a single flashback occurring near the beginning), which honestly could have benefited from some breaking up. The play suffers a bit from of its structure because a lot of major plot developments seem to take place in real time, which is pretty jarring, especially near the end (e.g., a love interest developing in a matter of minutes).
It also feels like the main character isn't actually the main character, as the highlight of the show is Maryanne Mathews, who plays Velma, the snake-handling church elder who mentors Cindy and has the vast majority of dialogue. Still, They Shall Take Up Serpents is certainly not without its charms and is a fun, fairly light-hearted experience.