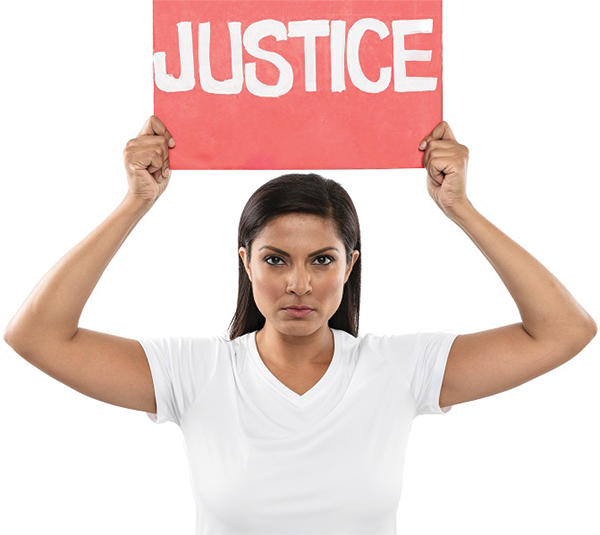 Intrusion is a play set 20 years in the future. At least according to the authorities of this time, rape has been eradicated. We get to see a variety of reactions to the first reported rape through the kaleidoscopic range of characters played by New York-based  Qurrat Ann Kadwani in this solo show, eight characters in all.
Her eight characters lend their divergent understandings of the topic; among them are a politician playing both sides of the fence on the subject; a reporter trying to frame a news report around the incident, and a professor trying to take advantage of a student in a supposed post-rape society. Kadwani even plays an elementary school child approaching the subject in a school talk.
As with any play where a single person plays numerous characters, it's a little challenging keeping track of all the voices that Kadwani channels by burrowing deeply into each one of her characters. But that hardly matters. In the end, you are left with the ensemble of voices ringing together, ringing in your head with their different perspectives. The more things change, it seems, the more they stay the same.
Whatever the moral of the story, this is convincing and compelling theater. It's Kadwani's commitment to, and investment in, her characters—and the way that she allows them to speak for themselves—that keeps this from being a dry or strident didactic exercise.