Indy drag queen Blair St. Clair has been chosen as a contestant on Season 10 of RuPaul's Drag Race. It's the first time a contestant from Indiana will compete on the show for the title of America's Next Drag Superstar.
Twenty-two-year-old Andrew Bryson, who performs as Blair St. Clair, is a well-known diva of the local drag set and the former Miss Gay Indiana 2016. We caught up with Blair by phone just days before the official casting announcement was made public. Although VH1 wouldn't allow us to discuss anything show related (no questions about challenges, guest judges, or how well he or others did in the competition), we did find out a lot about this rising young star.
NUVO: The new season begins airing March 22, but you actually filmed the show last year, right? Are you relieved to finally be able to talk about it after keeping it a secret for so long?
BLAIR: Yes! I'm incredibly excited. I got the official call that I was going to be on the show in early August, so it's been more than six months.
When you do the show, you have to agree to a total social-media blackout from the time you start until the time the show airs. While we were filming, we didn't have contact with anyone outside of the show for six weeks. Production takes your phone; you have no access to computers. I couldn't talk to my family, not even a text saying, "Hi, how are you!" and that was really hard. It's almost like losing a loved one. Even when you are cut and you go home, you can't post anything, you can't go out in public. It's super hard.
NUVO: So how did you explain your absence while you were gone?
BLAIR: I'm not a very good liar, so I created an alibi that was as close to the truth as I could make it. I work in theater as a wig designer, so I told people that I'd gotten an internship in Los Angeles with a touring company.
NUVO: Even with all that secrecy, it seems as if super fans already know who is in the cast before it is announced.
BLAIR: Yeah, the show has a super dedicated cult following. There's a group on Reddit, and they've created a spreadsheet where fans added every drag queen in the country. Then when the time comes for a new season of Drag Race, they divvy it up and start watching everyone's social-media account to find out who's suddenly gone quiet. By the end of filming, they've got most of it figured out — but not all of it!
Blair St. Clair at the Metro
NUVO: Tell us a little about yourself. Did you grow up in Indianapolis?
BLAIR: I was born and raised on the Southside, and I went to Perry Meridian. My family still lives in Perry Township. In high school, I started doing theater, and that was huge for me. I had a wonderful teacher, Melissa Walsh, who really inspired me. She knew I was a really quiet and shy kid, but with theater, I was able to come out of that and really grow as a person and develop a knack for the stage.
NUVO: After high school, did you attend university or start working right away?
BLAIR: I thought about going into theater right after high school, but because I look so much younger than my age, a lot of people told me it might be hard for me to get adult roles. In the meantime, I took some business classes at IUPUI, but that wasn't a good fit. Eventually, I went to Paul Mitchell for cosmetology and started working in salons. My first job was at Meridian Design Group as the shampoo boy. Eventually I worked my way up to doing hair, but I didn't enjoy it as much as I thought I would. So I got a job doing hair and makeup for a theater group, and that seemed more like the career I wanted or at least a step toward doing what I really love. There was a lot more artistic freedom than in the salon.
NUVO: Is this when you started doing drag?
BLAIR: It was a little later. I'd been doing some hair and makeup work for theater productions, and then I was cast in La Cage Aux Folles at Footlight Musicals in 2014, and I absolutely loved it. It was the first time I'd really been exposed to drag culture, and it just really clicked for me.
When the show closed, I wanted to continue doing drag. I talked to my mom, and she helped me create the character of Blair. My parents are amazing people. They've been super supportive, especially as I get older. When I first came out, early in high school, they were more reserved, cautious, I guess. Their only concern was how hard it would be for me in the world.
I don't think I was fully able to understand that as a kid. I do now. And that's something I'd like to help people younger than me understand too. People react to things differently, and sometimes you both need time. It's not because they don't care or love you — sometimes they just need time to understand.
My parents are my biggest supporters at this point. They know I'm doing something I love. I'm living my dream, and I'm using my love of theater to create my own mini-musical every time I do a show as Blair St. Clair. I'm the producer, the director, and the star. I love every bit of it.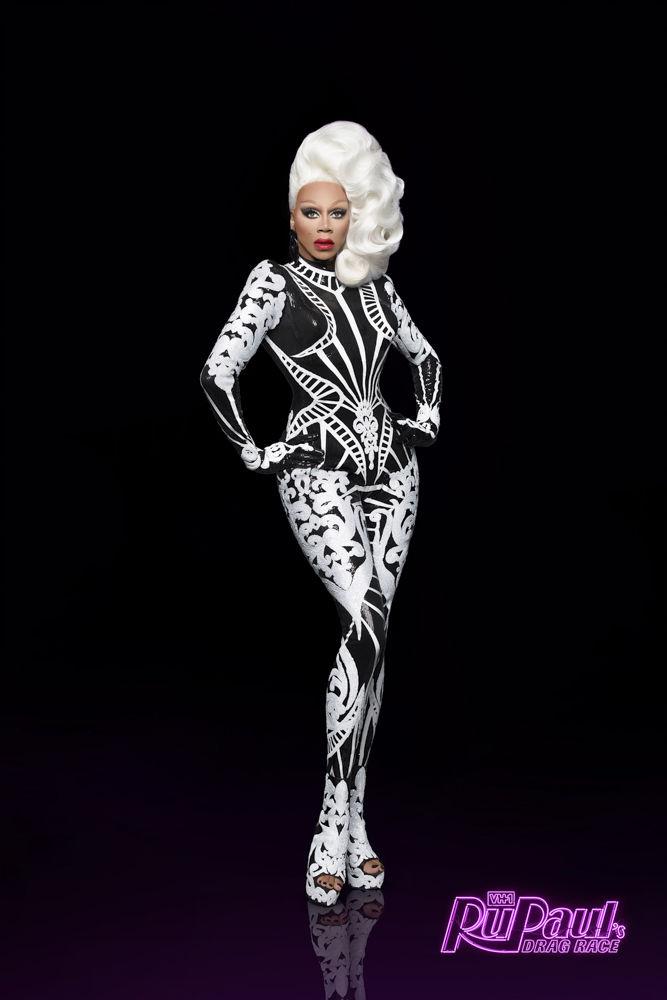 NUVO: Since the closure of Talbott Street, does Indy still have a place for drag?
BLAIR: Absolutely. It was sad when Talbott closed, and it did have an effect. I didn't start doing drag until about six months after it closed, so it does make me sad that I never got to perform at such an iconic spot. But the good thing that has happened is that more places in town are doing drag shows now. Zonie's Closet has an amateur drag night, and that's where I got my start. Metro has drag night, and even straight clubs like Monkey's Tail in Broad Ripple has had a drag show once a month. What's amazing is that drag is becoming mainstream, and more people are wanting to try it. We need more clubs, more queens; otherwise, it gets stale.
NUVO: Tell me about Blair St. Clair. Who is she?
BLAIR: Blair St. Clair is a young, effervescent girl who loves vintage fashion. She loves everything from the 1940s, '50s and '60s — but mostly she goes for a 1960s Christian Dior look. Think Ann Margret and Mary Tyler Moore. She's a free spirit and a fresh twist but classic and refined.
Cast of RuPaul's Drag Race
NUVO: What was the best part about being on RuPaul's Drag Race?
BLAIR: It was a wonderful experience, and I don't want to discount that. But for me, the best part was not what happened on the show but what happened related to my DUI. It happened before I did the show, and the produces knew about it, and they knew about related court dates. But TMZ got ahold of the story, and it was a lot of negative press and a lot of misinformation.
Even though that was awful, it was a stepping-stone for me to get help and get sober. Honestly, that's been the best thing that's happened to me in the last year. I found a program that works for me, and it's given me the tools I need to change some things in my life that needed changing.
I'm 22, and you wouldn't think someone that young could have an addiction or a problem. But lots of young people do. I did. It's one thing to go out and have fun. It's another when you're going to work, getting shitfaced, and then expecting to get paid. That's a problem.
NUVO: And RuPaul? What is she like?
BLAIR: Oh my god, RuPaul is an incredibly beautiful, kind, sweet, and stoic Greek goddess. She doesn't say a lot, but when she does, everyone listens.