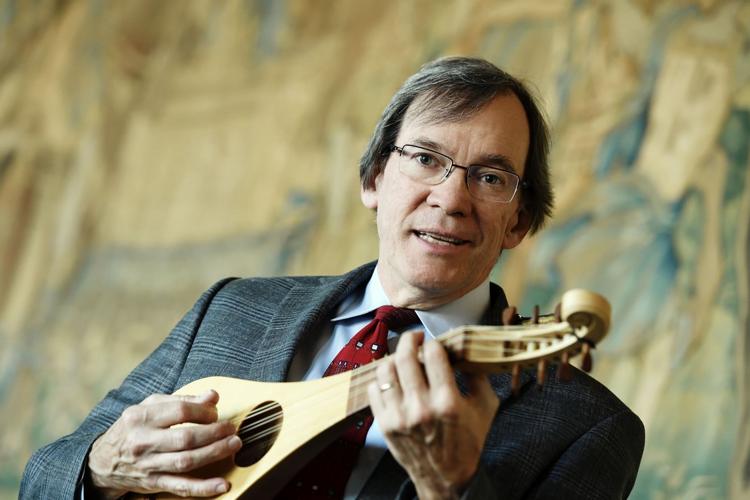 The 52nd Indianapolis Early Music Festival is nearly upon us, where artists from around the world come to share music written in the medieval, Renaissance, and Baroque eras. Mark Cudek, artistic director of the Indianapolis Early Music Festival for more than a decade now, is enthusiastic about the variety of ensembles he's able to bring this year.
"The enormous variety of music we have is so important," says Cudek, who is also chair of the Historical Performance Department at Peabody Conservatory in Baltimore, Maryland. "We've got very, very high Baroque music, like an all-Bach concert with full orchestra and choir, and on the other hand, we've got a crossover band playing Celtic music on early instruments. Some ensembles play in Renaissance style, and others let more recent musical trends influence them. It's a really complete experience of early music. Every season to me [it] is crucial that I present the whole gamut of early music—medieval, Renaissance, and Baroque, and that's been my approach for each summer."
In selecting groups to help fill his vision, Cudek is always keeping his ears and eyes open, listening to recordings, checking out concerts, and finding musicians within his own collaborations as well. His vision and approach have proved successful.
Cudek is a highly regarded early music performer in his own right, an accomplished lutenist who plays with the Baltimore Consort. He has performed at venues ranging from the National Gallery in Washington, D.C., to the Teatro Nacional de Panama to New York's Metropolitan Museum.
He has also played at the Indianapolis Early Music Festival. Established in 1966, it is the oldest continuous presenter of early music in the United States.
"The IEM is a great festival primarily because of its high artistic standards," says Michael Toulouse, a member of the board of directors of the Festival Music Society (the corporate identity of the festival) and program director and primary host of Classical Music Indy. "Its guest performers are drawn from the top ranks of the early music world."
There's something for everyone with the festival lineup, and Cudek gets the best of the best, but what is it that gets people intrigued about early music in the first place?
"Early music is hard to resist thanks to its distinctive blend of intimacy and informality," says Toulouse, attempting to answer that question. "The ensembles are generally small, the music forms are loosely defined, and the instruments are necessarily acoustic. It's all slightly rough around the edges—a genre in the process of evolution."
Starting the festival off on Friday, June 22 at the Indiana Historical Society is the crossover group Ayreheart with soprano Sarah Pillow in a program called "Ayres of Albion: Songs, Dances and Ballads of England, Scotland, and Wales."
"Ayreheart is put together by Ronn McFarlane, who is coming back later to pay the lute duets," says Cudek. "He's one of the top lute players in the world. He's Grammy nominated, from an album of his own compositions, and he formed this group years ago to bring to fruition his true ideas on what his original music should sound like. Their guest vocalist, Sarah Pillow, was originally a jazz vocalist. She's equally adept at early music as jazz."
The festival is also presenting the first of two free family concerts on Saturday, June 23—again featuring Ayreheart. There will be opportunities for kids to touch and experience the instruments as well.
Starting off the second part of the festival on July 13 is Ensemble Caprice, a baroque ensemble who performs on period instruments. Their program "Chaconne: Voices of Eternity" presents music of the 16th century up until Bach. They are also giving the second family concert of the series on July 15, titled "Salsa Baroque."
"It's a program that's just wonderful," says Cudek. "Late 16th and early 17th century music...a little from Spain but most from Latin America. Most music is by native composers and some by Spanish composers who couldn't get the best gigs in Spain, so they sailed across the sea and got gigs at the new cathedrals that were springing up in the new world."
Please see program notes at iemusic.org for a complete list of the three-week-long series of performances.
In asking Cudek for his thughts on this lineup, he responded with an enthusiastic "They're all tremendous! I wouldn't bring them here if I didn't think so."