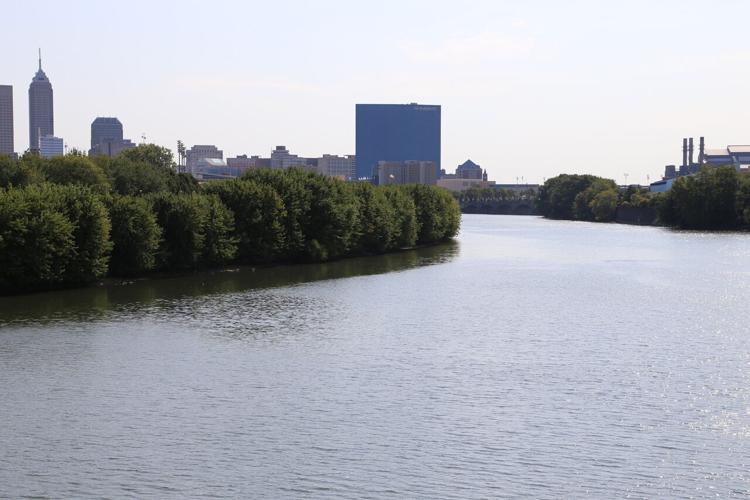 Go any direction in Indianapolis, and you're bound to cross paths with a waterway, whether it's Fall Creek on the city's Northside, Pleasant Run on the city's Southside, or the Central Canal in the city's blossoming Downtown. But many Indy residents rarely take advantage of these lively public spaces.
"Taking a raft trip on our waterway changes your whole opinion," says Mark Kesling, co-chair of the collective impact initiative known as Reconnecting to Our Waterways (ROW). "How can you be in this city with six waterways and never have been on the water? Well, it's easy. It's because we don't make our water accessible."
It's this issue that lies at the heart of ROW. Established in early 2012, Reconnecting to Our Waterways works purposefully to change the quality of life and ecology along Indianapolis waterways and surrounding neighborhoods by using holistic solutions. Currently, the initiative is focused on the six major waterways in Marion County: the Central Canal, Fall Creek, Little Eagle Creek, Pleasant Run, Pogue's Run and the White River.
A big part of ROW's holistic approach to improving quality of life in Indianapolis starts with direct community engagement. Having worked with ROW since its early days, collective impact coordinator Kelly Brown has witnessed firsthand how the initiative has evolved.
"At the beginning, it was a lot of thinkers, dreamers and city leaders that were seeing the waterways as a great community asset and as an opportunity for the city, but they weren't really sure how to best engage that," she says. "After that first year, we really got engaged at the community level, talking to people and hearing their stories. Through that, a lot of the local history and flavor of each of these waterways came out, and we realized just how unique each community and each waterway is. With this approach, they've been able to gauge the best ways to engage with communities."
Brown says that it takes time to listen to everyone's opinions and thoughts.
"You can't rush things just for the sake of getting them done because there are so many people to think about and engage, especially since we try to be very holistic in the approach we take," she says.
In keeping with this holistic approach to engagement, ROW recently kicked off a monthly series of events that they're calling Art and Science Adventures. As the name entails, the family-friendly walks include both an artistic and scientific element, taking place near a different waterway each month. For example, September's Art and Science Adventure took participants on a hike along the Urban Wilderness Trail, which stretches from the east side of the White River to the south side of the Fall Creek tributary. As a part of the adventure, participants learned about different animals and their migration patterns from ROW partners, while also working with local artist Megan Hart on a colored pencil instruction using the ROW Nature Guides.
"The intent is not for you to become an artist, or to know all these science facts," says Kesling, who is also the founder of an art and science organization called The daVinci Pursuit. "It's to get you to become curious about the area you live in so that you start to ask questions and seek out your own answers."
Having already found success with engaging communities in their first five years, ROW is looking to build upon their reach. "One of the really great things this year that we're trying to look at is how do we take our successes that we've had in targeted areas and move those same successes to larger areas," Kesling says.
The Nina Mason Pulliam Charitable Trust just gave ROW an opportunity to do that. That is, they recently granted over $4.9 million to a collective of nine Indiana nonprofit organizations (including ROW) to collaborate on a multi-year initiative to protect and restore the White River.
"Over the next three years, we're really going to be focusing to work collectively with these other organizations on how to make the White River a cleaner place, to increase the accessibility and to increase people's awareness and engagement with the waterway," Brown says
 Both she and Kesling hope this is just the start of bigger things to come for ROW and their partners.