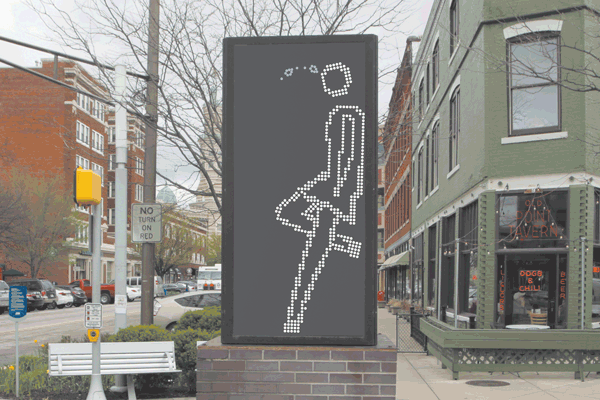 "The arts and the humanities belong to all the people of the United States." — The National Foundation of the Arts and the Humanities Act of 1965
It was a philosopher named George Santayana from the 1800s who said: "Those who cannot remember the past are condemned to repeat it."
The phrase rings eerily true in our political climate today. Nearly every element of democracy as we know it seems to be threatened under Donald Trump's reign; from human rights to health, and even the arts. The crosshairs of the Oval Office moved over the The National Endowment for the Arts (NEA), the National Endowment for the Humanities (NEH), and the Corporation for Public Broadcasting (CPB) when President Trump released his budget proposal last month. The proposal calls for the elimination of the two endowments and zero funding for CPB. The budgets for the NEA and NEH equal about $300 million annually. 
While Trump pinpointing the arts might seem mild compared to the power that he could exude as the commander-in-chief, it's Santayana's quote that reminds us why these organizations were first created. 
That's something Jason Kelly, the director of the IUPUI Arts and Humanities Institute, thinks about a lot. When he first read about the proposed cuts, he went back to the original language of the National Foundation of the Arts and the Humanities Act of 1965. 
"When you hear [the words of the bill] you are like, 'yes, exactly!,'" says Kelly. 
He's right. This legislation reads like a piece of classic literature. 
"The first principle is that the arts and humanities belong to all people of the United States," he says. "And they continue on, [saying] that the support of national scholarship in the humanities and arts is an appropriate matter of concern to the federal government." 
Kelly went on to quote part of the Act: "Democracy demands wisdom and vision."
This is a sentiment that is pivotal when you consider that the document was penned during the Cold War.  
"There [was] a real concern about nuclear technology, and the people who created this have in the back of their head that the arts and humanities help us think more generally about our futures, not just our pasts…," says Kelly. "Specifically, in this document it states that it helped make us the masters of our technology and not its unthinking servants.
"Science and technology help us get places, and I am paraphrasing a guy named Glenn Seaborg [the head of the atomic energy commission in the 1960s]," says Kelly. "He said that science and technology provides us the means to travel swiftly, but they don't tell us what course we should take in going there. It's really the arts and humanities that help us do that. It's that process of reflection." 
It's not a new argument that the study of liberal arts is primarily a way to examine the world, but it's helpful to consider what Indy might look like without them. 
Places like the Indianapolis Museum of Art, Harrison Center for the Arts and the Eiteljorg Museum of American Indians and Western Art are supported by the NEA. Organizations like Big Car Collaborative, Indianapolis Symphony Orchestra and the American Pianists Association are supported by the NEA. The Kurt Vonnegut Library and the Indiana State Museum are supported by the NEH. The impact of these programs stretch far beyond the arts; it touches housing, transit, research and public health. 
 "An advanced civilization must not limit its efforts to science and technology alone, but must give full value and support to the other great branches of scholarly and cultural activity in order to achieve a better understanding of the past, a better analysis of the present, and a better view of the future."
At academic research institutions, there's a risk that significant amounts of research will vanish if these organizations are defunded. 
"The research that is being done with that money will also disappear," says Kelly. "The humanities and arts have huge pools of money that we can draw from to do our work. And the NEH and NEA are very important sources for us to do our work at the university research level. … There are lots of other things that the NEH is funding that a lot of people don't know are happening." 
That research could have huge implications; like preventing diseases like HIV/AIDS. Right now the IUPUI History Department is examining how HIV/AIDS spreads through a society, carefully tracking how cultures interact to prevent a disease outbreak of that scale in the future. The project — The Political, Social and Cultural History of the Emergence of HIV/AIDS — was brought to life through a $290,000 NEH grant in 2013.
"This project is looking at the process through which the virus emerged and spread in Africa," says Kelly. "It looks at HIV as a both a biological epidemic and a cultural process. So it wants to understand how social structures facilitate the spread of disease.
"If we think about it in a larger public health context, if we can think about how HIV is spread because of social structures and cultural practices, it helps us think about how other epidemics might spread in the future and plan for that.
"You don't typically think of NEH for public health, but here we are," he says. 
The NEH also funds an ongoing preservation project at IU Bloomington with wax cylinders — a device used to record sound for playback on 19th century photographs. Right now, IU Bloomington has 6,957 cylinder recordings (that look like soda cans made of wax) from the late 19th and early 20th centuries. They are very fragile and need to be digitally recorded, which is where the NEH comes into play. The project started in 2014 with a $275,000 grant. Most of  them document the early years of American anthropology. "They represent cultural heritage materials collected with Native Americans and Indigenous groups around the globe," says Kelly. "These are really important recordings to global anthropology."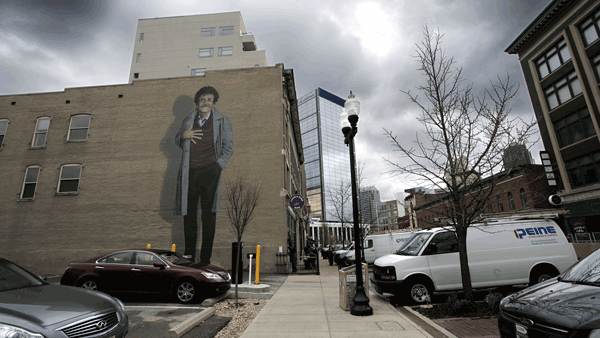 He also notes that the NEA and NEH often fund continuing education for professors, allowing them to stay abreast to developments in their fields; and in turn, keep IU a competitive academic school and bringing in dollars to the state. 
One of the baffling things to Kelly, is how little the NEA and NEH actually represent in terms of the national budget. Only 46 cents per year is spent from the NEA and NEH for each American. 
At the end of the day, the NEA and NEH are just .02 percent of the federal budget. When it comes to saving dollars, these organizations do not lend much wiggle room. 
"It's pretty incredible how little we actually end up spending on these and how much of an effect they have," says Kelly. "I would say that the NEH and the NEA are two of the most efficient government agencies we can imagine."
 "It is necessary and appropriate for the Federal Government to complement, assist, and add to programs for the advancement of the humanities and the arts by local, State, regional, and private agencies and their organizations. In doing so, the Government must be sensitive to the nature of public sponsorship. Public funding of the arts and humanities is subject to the conditions that traditionally govern the use of public money."
The NEA and NEH don't take up much of the budget, and they are an economic incubator. Arts and culture in Indianapolis can be monetized in a variety of ways. Consider the employment opportunities available from the existence of these organizations, facilities and destinations. 
From the IU researcher, to the ISO bassoonist, to the cashier at the Indiana State Museum gift shop; hundreds of jobs pertaining to art and culture employ Hoosiers in different tax brackets. And that's not to mention the tourism pull that such places lend our city.  
According to the latest information from Visit Indy, the city's tourism business supports the equivalent of 75,000 full time jobs. Those jobs not only include those working for NEA-supported destinations like the Indianapolis Repertory Theatre or events like the Heartland Film Festival, but restaurants, hotels, transportation and other supply chain services as well. Indy's tourism industry attracts 27.5 million visitors in a year who pump $4.5 billion into the local economy. 
Those visitors are coming to Indianapolis for conventions like GenCon, the Fire Department Instructors Conference, the National FFA Convention and the NFL Combine. Visit Indy utilizes the city's arts and culture destinations to attract organizers for those events and to offer things for attendees to do and see while they are in the city.
While arts and culture bring people into Indy to visit and relocate, they can also play a key role in city-wide development and education; especially through the organization who is under attack along with the NEA and NEH —  the CPB.
Created by Congress in 1967 by the Public Broadcasting Act, the Corporation for Public Broadcasting is a "private corporation funded by the American people." Like the NEA and NEH, CPB is a grant-making body that grants funding for public radio, television and certain online and mobile services.
WFYI Public Media in Indianapolis is a recipient of CPB funding, operating six 24/7 entities: three public television frequencies, two public radio frequencies and the online streaming of Indiana Reading and Information Services (IRIS) through the Nina Mason Pulliam On Demand Service.
"It's pretty amazing what we do," says WFYI CEO and president Lloyd Wright. "WFYI touches the community in more ways than people think."
White House Budget Director Mick Mulvaney's comments about not asking taxpayers to fund CPB programming struck a nerve with people like Wright and others in the public media world.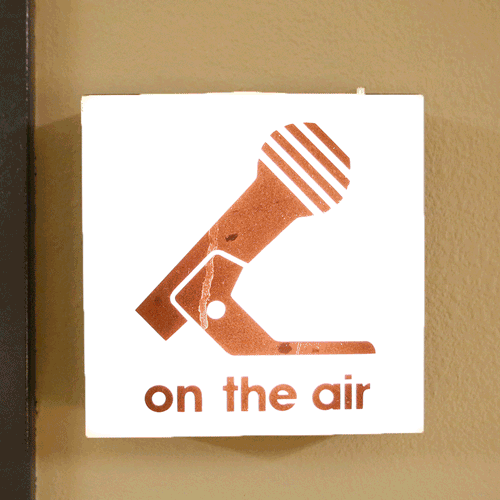 "Can we really continue to ask a coal miner in West Virginia or a single mom in Detroit to pay for these programs?" Mulvaney asked during an interview on MSNBC. "The answer was no. We can ask them to pay for defense and we will, but we can't ask them to continue to pay for the Corporation for Public Broadcasting."
So a West Virginia coal miner doesn't appreciate a TV special like Bluegrass Underground or a radio program like Car Talk?
Wright, like many of his colleagues around the country, says the programming that CPB funds is exactly for that single mom, that coal miner and the rest of the general public.
"There's an assumption that they aren't using our services, but that's a wrong assumption," says Wright. "That single mom probably may rely on programs like Sesame Street and Daniel Tiger's Neighborhood for her children."
WFYI signed on in 1970 after a campaign from members of the community who saw the need for PBS programs like Sesame Street and Mister Rogers in Indianapolis. In a state where kindergarten and preschool is not a requirement, PBS Kids programming helps fill the education gap for early childhood education — for free and right in a family's living room. The original concept of Sesame Street as an educational children's program was to provide that content for the family that couldn't afford private preschool and kindergarten — for families like that single mom in Detroit.
WFYI has continued for the last 40 years staying true to its original purpose as an educational outlet for Indianapolis. The company's mission is to inspire "the best in our community by sharing stories and connecting people."
"It's not just the programs we broadcast," says Wright. "It's community impact through content."
WFYI has increased that content with great purpose over the last four years.  Federal dollars and public support have allowed WFY to improve and strengthen its news and journalism resources, to hire full-time education and health reporters, and to create dedicated coverage of poverty and inequity issues in Indianapolis. WFYI participated in the CPB-sponsored American Graduate Initiative, which shed light on the high school dropout rate in central Indiana.
In 2016, the CPB awarded over $8.8 million dollars to public broadcasting radio and television stations in Indiana. WFYI Public Media received over $1.4 million dollars of that money in the form of community service grants, which accounts for 14 percent of its overall budget.
"That funding comes in a couple of payments in the pivotal funding that sets the stage for additional funding," says Wright.  "For every one dollar in federal money we take in, we make an six additional dollars toward our overall operating costs."
That additional funding comes to WFYI in the form of foundation grants, corporate support and individual members. (Individual member contributions make up about 38 percent of WFYI's overall budget.) The federal support was never intended to completely fund public broadcasting — nor the arts and humanities for that matter.
But Wright says it does do exactly as it was intended.
"The Corporation for Public Broadcasting was created 50 years ago this year. [Lyndon B. Johnson] signed legislation in 1967," says Wright. "Since that time it has been a constant source of a financial foundation that has allowed us to do a lot of things."
 "The arts and the humanities reflect the high place accorded by the American people to the nation's rich cultural heritage and to the fostering of mutual respect for the diverse beliefs and values of all persons and groups."
 For Indiana Humanities, the NEH requires all federal funding that is given at the local level to be matched with cold hard cash or with in-kind support. Indiana Humanities president and CEO Keira Amstutz says as a result Indiana Humanities leverages the "heck" out of every federal dollar received.
"We have to be very responsible in that way, because everything they give is matched, which is an awesome thing for government support to do," says Amstutz. "We estimate about 5-to-1 [local-to-federal dollars] between in-kind [support] and other things that are leveraged from a dollar of federal support that comes in to us."
Amstutz says this the local match support also allows the agency to really focus on the needs of the community in whatever way the agency sees fit.
"We like to say our mission is to encourage Hoosiers to think, read and talk," says Amstutz. "We have essentially three things that we do: We support organizations [with grants], we highlight other groups and humanities work by shining a spotlight on that through our communications … and then we also initiate."
Some of the programs initiated by Indiana Humanities include "Chew on This," a group discussion series with a shared meal; "Next Indiana Campfires," a discussion group pairing nature and literature to spark conversation about Indiana's future; and "Novel Conversations," a statewide free lending library that provides multiple copies of fiction and biographies to reading and discussion groups.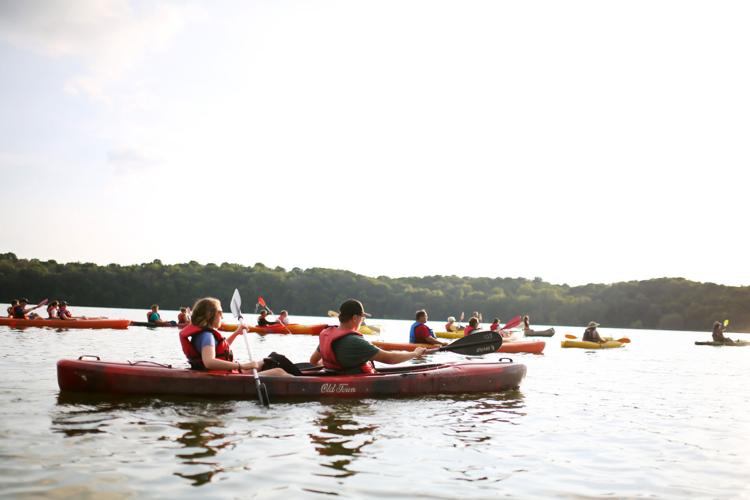 "The humanities are relevant," says Amstutz. "You hear people who will say, 'What good is the study of philosophy, or history, or whatever?' Many of us who have had the blessing of studying those things know, but to bring it to a public audience is a different thing."
And the point of both Indiana Humanities and the NEH is to bring it to an audience that isn't necessarily exposed regularly — like rural communities in our state and nation. A map of Indiana's library districts show about 20 percent of the state has no local library services. And for some smaller rural libraries, multiple copies of certain books may not be available. For those communities, programs like Novel Conversations are vitally important.
"We're proving these opportunities to folks at the very grassroots level. It's very appreciated and widely used, even here in Marion County," says Amstutz. "We're working in prisons. We've done programs for veterans. We do programs for school kids. So, maybe they wouldn't have access to as much programming and ultimately the result of that is less access, less opportunity for life-long learning and communities that aren't as vibrant and vital."
Amstutz admits that it is frustrating to hear people say that the arts, humanities and public broadcasting are "elitist activities" when the opposite is true — the arts and humanities are for everyone.
"Reading is for everyone, local history is for everyone, preserving buildings, telling their stories," says Amstutz. "Having access to all of those things is what it means to live in a community and be an American." 
 "It is vital to democracy to honor and preserve its multicultural artistic heritage as well as support new ideas, and therefore it is essential to provide financial assistance to its artists and the organizations that support their work."
 Brian Payne sees the arts as a direct reason why Indianapolis has developed as quickly as it has — one of the main factors being creative placemaking and public art. 
"We see the big picture," says Payne, the president of the Central Indiana Community Foundation (CICF). "What is so ironic here is we are at a moment in time, where in the last 10 years in this country, where there is a huge amount of data, and practice, and evidence, that shows how the arts build neighborhoods." 
He elaborates that it was the NEA who kickstarted creative placemaking through Art Place America, a creation of the NEA and a national initiative with private and corporate heavyweights behind it like J.P. Morgan Chase. 
According to Payne, the NEA and Art Place were founded on the idea that, "art and artist can play an economic role by building hope, and community, and well-being, reducing crime," he says. "There are all these great aspects. It just seems ironic to me that this is a proven thing in a moment when our president talks about how the inner city — oh, what's the horrible word he uses about our inner cities? Carnage. 'We are in carnage.' 
"I don't believe that's true, but if it was true or any aspect of being true, the NEA actually advanced a great tool of rebuilding called creative placemaking." 
"The NEA has done so many good things," he adds. 
Payne went on to give the example of Spark, a creative placemaking endeavor that brought $200,000 in outside dollars into the Indy creative economy last year. CICF matched a NEA grant for Spark. 
"Every funder loves it when their dollar will spark something that will pay for the continuation of it…," says Payne. "The NEA, and the NEH, and the Corporation for Public Broadcasting, have done that throughout America beautifully." 
Jim Walker, executive director of Big Car, points to the numbers to show the success of Spark. 
Last summer, the pop-up programming around Monument Circle employed 125 artists, and allowed Big Car to spend 90 percent of the $400,000 budget with arts organizations and artists (after taking out the cost of building materials of course). He was repeatedly told by businesses that their presence brought in customers. 
Walker also sees the qualitative impact on the artists who helped. 
"It might not make a huge difference at the time, but it's also training grounds for the artists who participated in that…," says Walker.  "When that is happening all over the country, that is a massive amount of impact." 
A NEA grant gave Big Car $25,000 for artist housing in Garfield Park and $10,000 for their sound art building, Listen Hear. Walker mentions that the grant helps pay Oreo Jones' salary. 
Aside from the money that they receive Walker, like Payne, sees the trickle down effect. If this money is pulled community development projects halt, and if those are crippled then it's possible that transit funding will be halted as well. 
"Looking at this separately — focusing only on the NEA and NEH — is a mistake," says Walker. "People from the arts side, people from the transit side, people from the housing side, from the economic and community development, basic human services — everybody needs to look at this together and say this budget is  a war on cities, it's a war on culture, and a war on people who are underrepresented, and disenfranchised and on the edge of peril. You can't go and cut things where the margin of error is so slim."
 "To fulfill its educational mission, achieve an orderly continuation of free society, and provide models of excellence to the American people, the Federal Government must transmit the achievement and values of civilization from the past via the present to the future, and make widely available the greatest achievements of art."
While it's nearly impossible to know exactly what Indy would look like without these organizations, you probably take advantage of the things they have created every week. 
Locally, funding from groups like Art Place can be seen every time we walk down the Cultural Trail or through the Harrison Center. One, a hub for the arts Downtown; and the other, a connector that has transformed neighborhoods like Fletcher Place and Fountain Square, and created $1 billion in development. 
The Art Place grant for the Cultural Trail arrived with a $250,000 check. The money was specifically for the pathway on Virginia Avenue — the part of the trail that runs through a dark parking lot. The goal was to connect Downtown to the Southside neighborhoods. According to Payne, the pitch was for a piece of art that was interactive. 
"That art piece [Swarm Street] made a warm and friendly, and safe, connector," he says.
In total the installation cost $1.2 million to make (which was over budget due to flooding and underground water issues). However, CICF was able to match the Art Place grant four to one.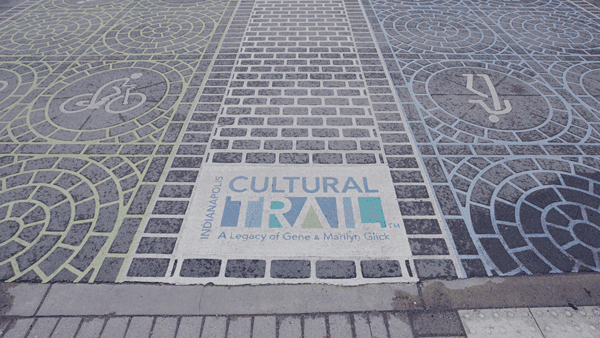 Part of CICF's main job is to use funding from national organizations like the NEA and NEH and use that to bring in other donors; many of whom are far more likely to give when they know a national institution is behind a project. 
"People in the arts community know us as a major arts funder," says Payne. "One of the things that we celebrate most at CICF is when we can help leverage national dollars. When we give money or we influence a local donor giving money to this over that … We celebrate that we can move resources toward really good ideas and innovation. But there is another level of celebration when we go out and can influence money that can go to any state in America, and we help it come to Indianapolis. That's not just splitting up a pie, it's bringing a new pie into the house." 
They often match grants and write letters to the NEA on behalf of an organization saying they will be a partner in seeing the project through. Payne describes CICF as a grant-making organization, philanthropic advisors and an epicenter of community leadership. The way they get most of their money is through private donors. Some donors even open up foundations within CICF. Right now, they have around $725 million in assets. 
In 2008, CICF created an arts funders alliance — a roundtable of financial powerhouses in the Indy arts world — who meet quarterly. At the next meeting, the members will discuss what happens if the NEA, NEH and CPB go away. 
Before Payne came to CICF he was the managing director for The Indiana Repertory Theatre. The next season of the IRT is a 20-year celebration of James Still, their playwright-in-residence. 
"If there wasn't an NEA grant, James Still would never have been a resident and playwright at the IRT," says Payne. 
According to Payne, the NEA supported his tenor for the first couple years, but then the IRT was able to use that support to leverage more funding to keep James Still to this day. Now, he is marked as one of the most noteworthy playwrights who is telling Indiana stories. 
"The IRT is a leader nationally, as a regional theatre, in creating new plays that look at the people of our community…," says Payne. "Very few theaters do as good of a job doing a body of work that celebrates the history and heritage of its home town. That got started at another level when the NEA supported James Still's residency. There is a huge legacy being celebrated because of the NEA." 
The impact that the NEA has on Indy is as a catalyst for development and creative progress. One of the largest shepherds of that progress is the Arts Council of Indianapolis. 
"It is budget theft," says Dave Lawrence, president of the Arts Council, referring to the proposed slashing of the NEA. "This is not about saving money and moving it to other things. This is a moral decision on the part of the president. He is making a judgement call on what is important to the American people, and, in his mind, what isn't. 
"What I am encouraged about right now is the number of representatives and senators from both sides of the aisle who are coming forward and saying this doesn't represent who we are as a nation. That we need these programs, we need what the arts and humanities bring to our citizens and to our lives." 
Lawrence believes that "saner minds" will prevail in House and Senate. He believes that the biggest impact in Central Indiana is the wave that will come if this statement is made about our national priorities. 
"The Arts Council isn't going to close down if the National Endowment for the Arts goes away," he is quick to add. The largest grant they have ever received from the NEA was $250,000 in 2009 under the Obama administration. Currently, the NEA funds their Arts Journalism Fellowship program ($35,000 that was given in 2015). 
"If this were to go away, there would have to be difficult choices made by the organizations about programs they are able to continue because even though the dollar amounts might be small when you look at their overall budgets, what they represent to the programs they are offering, and the people that they serve, it's large and important," says Lawrence.  
"If we as a country are going to say that the arts aren't important to our daily lives, the damage done to our national psyche — to me — is far worse than the removal of the dollars," he points out. "We have built a community and culture here in Indianapolis that values the arts, and understands the economic impact of the arts, what it does to neighborhoods and communities. So that damage … I think will be harder to recover from almost than the dollars that are granted." 
He went onto say how the arts have always been something our nation turns to; like when members of Congress stood on the Capitol steps and sang "God Bless America" the morning after September 11. 
"That is how they dealt with that in that particular moment," says Lawrence. "What the arts do for us as humans is so much more important than just [a small percentage] of the federal budget." 
"It says a lot more about what [Trump's] values are and our quality of life," he says.  
Currently the Arts Council has a request in to help fund Any Given Child, a program to integrate the arts into all IPS K-8 schools. The ask is $100,000 over two years. The council is also asking for money for a public art program on the Eastside to reduce crime and enhance neighborhoods at 10th street and Rural. LISC and Great Places 2020 are partners in the project.
Projects that organizations like the Arts Council, CICF, Indiana Humanities, WFYI (and more) take on have proven results. In June, the newest results for the arts and prosperity survey facilitated by Americans for the Arts (the Art Council's parent organization) will be released. The study of 100 communities nationwide, including Indy, will show how the arts impact a city financially. How many jobs are created? What kind of money does it bring in? Surveys like this tell city leaders how much value to place on the arts.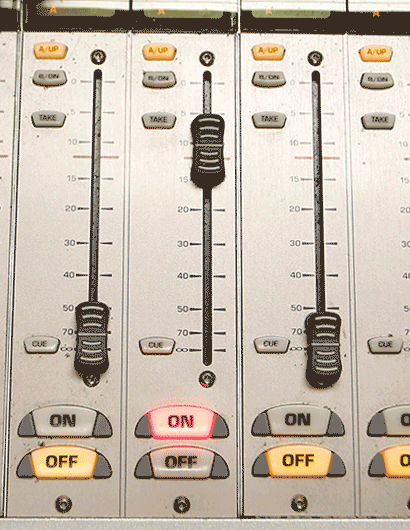 Between 2005 and 2010, Marion County saw $384 million in economic impact each year from the arts, and over 13,000 people in the county work in the arts. 
So, what would Indianapolis look like if Trump is successful in passing those elements of his budget proposal that eliminate the NEA, NEH and CPB?
The answer is hard to quantify. Kristen Fuhs Wells, communications and development director for Indiana Humanities, says Indiana's congressional delegation has given no indication that they support these drastic actions in Trump's proposed budget. Wells and Amstutz met with members of Congress a couple of weeks prior to Trump's proposal.
"If you look at the House-proposed appropriation for NEA and NEH for 2017 and the Senate version, they are both more money — they were both proposing modest increases," says Amstutz. "These were bipartisan budgets that had been worked up. So those budgets were looking really promising."
With Congress's budget recommending increases in the arts and humanities funding and Trump calling for complete defunding, agencies and organizations are hopeful funding for arts and humanities will prevail in the long process of negotiations. And considering that Congress is running the country on an extension of the 2016 budget and is nowhere close to passing a 2017 budget, and that Trump's proposal is for 2018, this can could be kicked down the road a long long way.
Indiana organizations are hoping for the best, but cautiously preparing for the worst. Since those discussions are just beginning, the final picture is fuzzy. But reality says that less funding for the arts and humanities means fewer programs and projects for Indy residents and visitors to enjoy. 
There would be less reading, less thinking and less talking.  
"Democracy demands wisdom and vision in its citizens. It must therefore foster and support a form of education, and access to the arts and the humanities, designed to make people of all backgrounds and wherever located masters of their technology and not its unthinking servants."