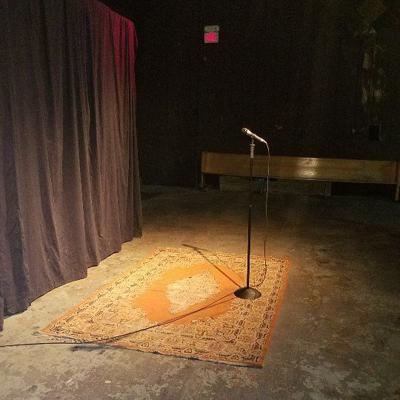 Several weeks ago I sat down with Rachel Sahaidachny, programs manager of the Indiana Writers Center, and Devon Ginn, the artistic executive director of Iconoclast Open Mic and Slam and Visual Art & Entertainment Curator at the Madame Walker Center. Ginn is also a board member of the Indiana Writers Center.
We talked about everything from The Gathering of Writers coming up on March 9 to the state of spoken word performance in Indianapolis. They also told me about some of the collaborations between the Indiana Writers Center and Iconoclast and of "bridging the gap" between spoken word and academic poetry.
We talked at the Indiana Writers Center at the massive Circle City Industrial Complex, where the 40th Anniversary Benefit for the Writers Center of Indiana will take place March 8, featuring a reading by WCI founder Jim Powell from his new short story collection titled Only Witness.
NUVO: Rachel, you have the Gathering of Writers coming up, right? What are the plans for that? What are you excited about?
SAHAIDACHNY: We're excited about having Ross Gay who is a nationally award winning poet. He's going to be giving the keynote and he'll actually be teaching a master class at the gathering which is sold out. So it's going to be a great opportunity not only for the 100 or so people who are there to hear him talk about his writing style and his writing advice—because he just had a new essay collection come out called The Book of Delights—so that will be available to buy there, too. But, then he'll work with the 20 people in the workshop one on one. And there's lots of other great writers there that day too. We'll have workshops in fiction, poetry, play-writing, and creative nonfiction. We have Tom Chiarella who writes for Esquire magazine, Chris White who has written some award-winning plays. Her book got her recent novel was reviewed really well in the New York Times Book Review. Angela Jackson-Brown, Allison Horton who is a great local poet … Callista Buchen who teaches at Franklin [College], Silas Hansen from Ball State who is the nonfiction editor of Waxwing Magazine.
GINN: It's really a who's who of Indiana Writers, you know?
SAHAIDACHNY: It's cool. It's really fun. Everybody works during the workshops. And then we have an open mic at the end where they can share what they've written at the end or bring their own work.
NUVO: How does Iconoclast collaborate with the Indiana Writers Center?
SAHAIDACHNY: We had our first collaboration on Valentine's Day which was amazing. I was really impressed with the group that Devon brought. It was a really energetic group of young poets and a great featured poet too so we hoped to do that more. We had the event upstairs in the Schwitzer Gallery [at Circle City Industrial Complex] which is a really great space.
GINN: Absolutely. Iconoclast is typically held at the Irving Theatre which as you know, has this really cool ... industrial feel but it was nice to be in this aesthetically pleasing space with this wonderful artwork that the artist has installed right now. Whoever that is [Kassie Woodworth's solo exhibit Habits featuring sculpture, collage, printmaking and collage.] they just have this amazing visual art that just really set the tone for the open mic.
NUVO: Did it consist of just Iconoclast writers or did others come too?
SAHAIDACHNY: We probably got a mix of different people from the neighborhood and the area. So there was the open mic, and then the featured reader, and then they had a poetry slam.  
NUVO: I've heard from different people their sense of the spoken word scene here. What's yours? Has it ebbed and flowed? More than one person has told me that it used to be you could go out every night to an open mic. Has it wound down a bit? What's your sense of it?
GINN: It seems to me that in the poetry community, specifically spoken word, there's a lot of really amazing key players. Life happens, commitments fall through the drain; and you'll have an amazing open mic/slam series that will last for one and a half, two years … and then it will just completely go to the wayside and be re-envisioned to be completely different. For instance, Gabrielle Patterson's Poetry on the Fringe event no longer exists … but what's come from that: [former Poetry on the Fringe participant] Alexandria Swan Tuesday of the Tuesday Xavier Collective, she now runs The Room of Requirement, it's Harry Potter based [open mic] at the Hoy Polloy Gallery.  
The community, it's really beautiful but there is a disconnect, and I've been in communication with our board president Celeste Williams to see how the Writers Center could leverage its position providing these world class workshops with these phenomenal writers. How can we benefit the spoken word community?
NUVO: I was thinking spoken word techniques could also benefit poets of all stripes. I was thinking about this [when Gregory Orr came to the Butler Visiting Writers series.] Thirty minutes into his reading he came to something that seemed a little bit dry to me, and my attention wandered off and he looked up at the audience, and said, "You guys didn't laugh at that," and I thought, well, maybe that's on you and not on us.
GINN: Poetry—the written word and the performance component—there's a nice way to marry those and have an interesting juxtaposition because I personally believe that writing should stand alone on paper. That means a lot of different things right? But, when you are orating it and performing it for somebody even through a reading there are ways to inflect your voice; there are ways to evoke a specific emotion, just to make it more pleasurable for you the reader and the audience.
SAHAIDACHNY: It's weird because academic poets they tend to say, "No, you don't want to use a lot of inflection," or, "You don't want to use a lot a lot of breathiness; oooh that's a breather poet," you know?
NUVO: Well, maybe there's an opening for poets who want to project their voices and how to read.
GINN: And, I have a workshop rooted in that, because the written word is just beautiful and poetry really should stand alone, but when you take it from the page to the stage—I really didn't mean for that to sound like a thing—I feel like that's important. Because I too have ADHD up the wazoo, like clinically-diagnosed. So if I'm not captured within the first 15 seconds I'm literally thinking something else; what am I going to have for dinner. That's not the fault necessarily of the poet or the writer but there are ways for that person to really engage the audience.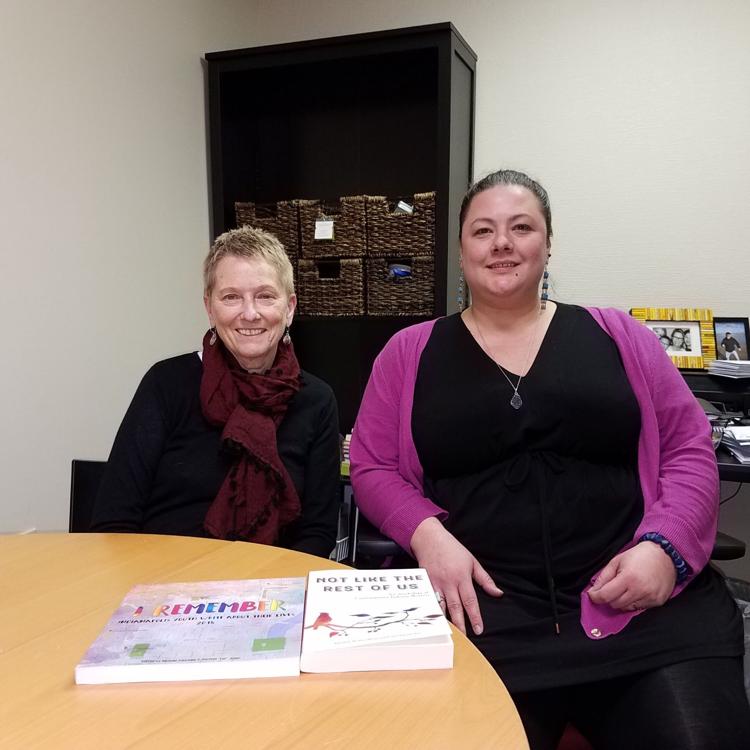 SAHAIDACHNY: Well, I think right now poetry in the last several years has seen a great increase in interest across the nation, especially in the United States and I think that it's because of people coming from that performance/spoken word background like Dennis Smith who have that younger audience that's like "Oh, I want to hear this kind of poet."  And they can connect with it better because it's more about the culture of today too and it is bringing the energy of that culture …and not so much imagery…
NUVO: And, it's forming a community too. That's another thing I realize. When I walked into VOCAB [an open mic series at The White Rabbit], I had the same feeling I had at Iconoclast, I felt like I had walked into a little community that had formed.  
GINN: Everybody knows everybody. We're really close knit. We help each other out so often. There was a point when I was just giving folks rides to and from the open mic, and the goal specifically with Iconoclast and a lot of open mics kind of echo this sentiment but we want to be super-inclusive and to make access a thing that just comes standard, going beyond ADA requirements so that every person in the audience feels welcome, whether that is providing this really cool free event or giving folks a transcript of some poetry that we know will be performed for folks on the spectrum or neuro-divergent so they can participate and enjoy the work as well. Regardless of what it is that we do, we want folks to feel like a family, and every open mic you go to you typically get that sense of community. I feel like it almost comes standard and it's strange when an open mic doesn't have that vibe.
NUVO: What collaborations do you have on the horizon?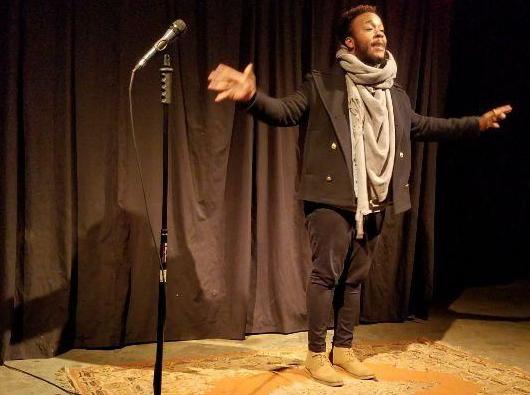 GINN: We definitely intend to flesh than out and see what that looks like not just for 2019 but moving forward into 2020 and 2025 even.
SAHAIDACHNY: We're hoping to maybe offer some workshops and classes for young poets who want to develop their open mic skills, because that's not something that's offered that much.  
GINN: And, when it is offered, it's not publicized as heavily. You've got amazing poets like Chantel Massey who does these amazing workshops; Mariah Ivey does brilliant workshops; they're there; I just don't think that there's a central hub connecting us together so we can act as a unified front and bridge the spoken word poets with the academic poets and bridge that community with the slam poets and seeing what that looks like.
The national slam scene is really disheveled. I'm not sure if you've looked into that, but the National Slam Inc., there's not going to be a national competition in 2019 just because of some sordid financial practices that were implemented. The ex director of the organization stepped down just specifically because the key people, usually folks of color who were volunteering, were losing a lot of money and it was just a really bad sense of community; they're revamping that right now. So hopefully, National Poetry Slam 2020 will be a thing. And, the goal for me with Iconoclast since its inception was to use that as a platform to create a national team to go compete with these different competitions …
I think the Writer's Center whatever it looks like moving forward will kind of bridge that gap here in Central Indiana, so we could bring teams to these national competitions.
NUVO: What has been the evolution of Iconoclast?
GINN: I was asked to do it by a gentleman who is no longer affiliated with the program, really talented poet; he had a lot on his plate so he wasn't able to continue moving forward with Iconoclast. Originally I went into it being a paid artist to host explicitly but it wasn't until I got entrenched in the community that it became something …  I can't let these people go to the wayside because they became my family too; now I'm doing it completely free on the second Thursday [of the month]; there's a poetry slam and feature and we charge on that day so we can fund those artists and make sure that we're funding artists of color and it's myself and Dante Fratturo he's the director of development and programs; I'm the executive artistic director. We collaborate to bring that artistic community together.
NUVO: Anything else you would like to add?
SAHAIDACHNY: We also have our 40th Anniversary Benefit which is on March 8. Jim Powell, the founder, is publishing his collection of short stories. Dan Wakefield's going to come do an introduction. Jim will read from his book and then it will be a party and we'll have live music and wine and cake. 
Editor's Note: Dan Grossman worked as the program manager at the Writers Center of Indiana in 2004.