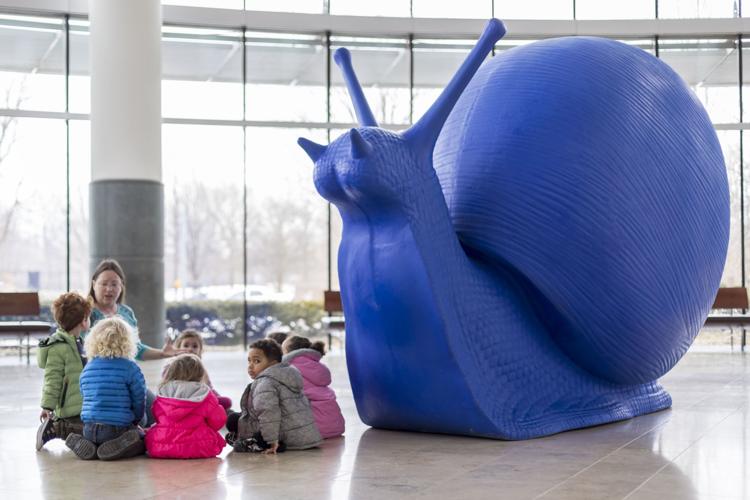 Newfields (formerly the IMA) just announced their 2018 exhibition lineup. It's a lineup notable for its diversity — from Japanese Noh masks with a contemporary twist to colorful animal sculptures made from recycled plastic that will inhabit Newfields this summer.
While there's nothing on the scale of 2010's Andy Warhol Enterprises, contemporary and modern art seem well-represented this year. To top it all off, you can experience the iconic Miller House and Gardens (via Virtual Reality) and recline on the Design Gallery furniture as if it were your living room.
Opening April 20 is Bes-Ben: the Mad Hatter of Chicago. The flamboyant creations of Benjamin B. Green-Field (1898-1988).  Bes-Ben was fond of using such items as fake cigarettes and stuffed animals in his hats. Elizabeth Taylor was one of his clients and so, apparently, were some of the wealthier women of Chicago. If you've ever seen oddly decorated hats flying down Michigan Avenue in mid-Winter, who knows? They may have been some of his.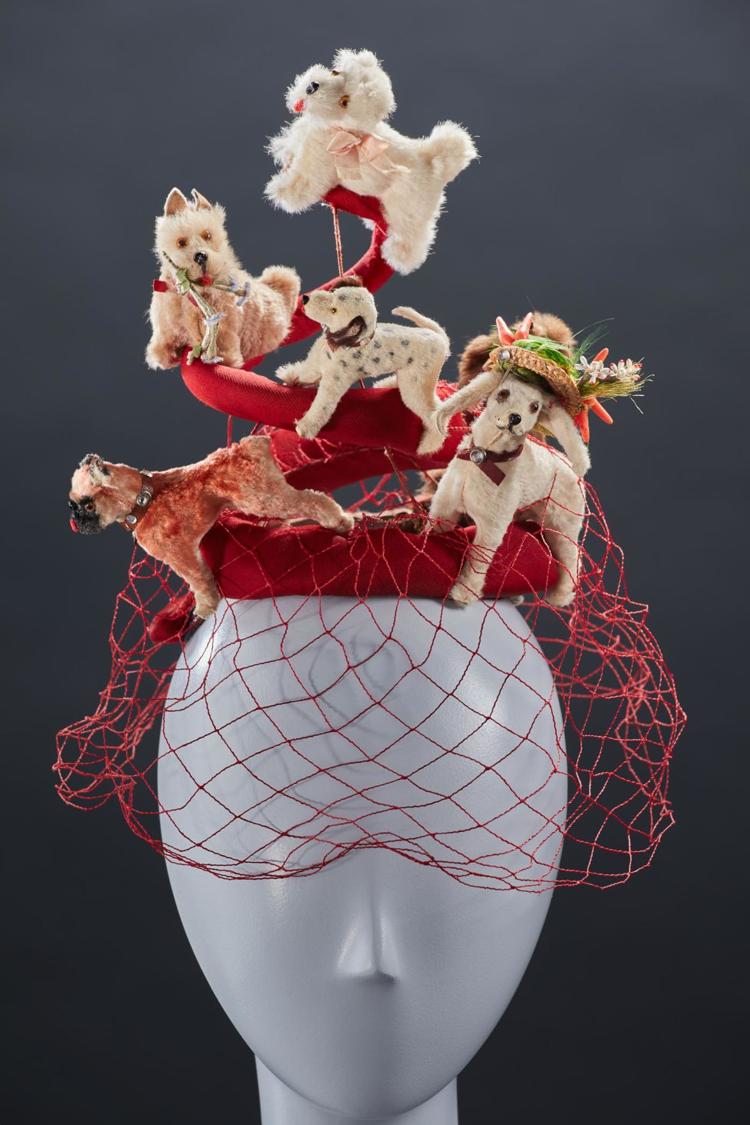 With the Chicago-born Green-Field, necessity was the mother of invention.
"It was because of the rations that were imposed because of World War II, on the use of silk and wool, he had to use alternative stuff," says Niloo Paydar, curator of textile and fashion arts at Newfields. "It really made him think outside the box and come up with really interesting materials, things that you really would not normally be on a hat, some jewels, maybe, some feathers and flowers.. toy dogs embroidered butterflies..."
While IMA/Newfields has had Bes-Ben hats as part of its collection dating back to 1975, this is the most comprehensive exhibition by far, showing 60 hats under Plexiglas.
Opening May 4, is Collecting Contemporaries: Recent Acquisitions from the Koch and Wolf Collections. The exhibit contains work by Andy Warhol, John Cage, Ed Ruscha, Judy Pfaff and Claes Oldenburg, Robert Longo, James Rosenquist, and, last but not least, Sol LeWitt, whose Wall Drawing #652 dwarfs patrons as they enter into the IMA galleries. Considering that it's curated by Elizabeth Smith who's put her curatorial stamp on exhibitions at the defunct (but missed) PRINtEXT Gallery in South Broad Ripple adds a bit of interest to this show for me.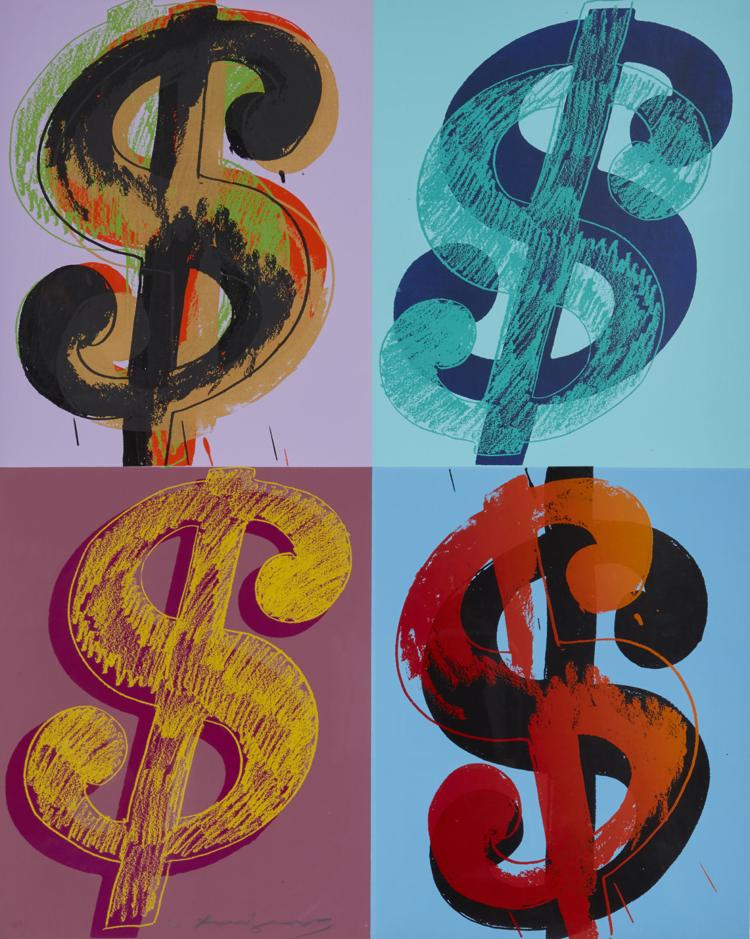 Opening June 1, a full 21 days before the start of summer, is the debut of Summer Wonderland: Spectacular Creatures. In this exhibition stretching across the Newfields campus you'll be able to see hundreds of brightly colored creatures created from recycled plastic, the most ubiquitous product of the Anthropocene. This project is a collaboration between Newfields and the Italian Art Collective Cracking Art. No word from Newfields about whether or not the alligators strategically placed along Garden pathways actually bite. 
Opening June 15, Natural Abstraction: Brett Weston and his Contemporaries. Weston was a master of black and white photography who increasingly turned to abstraction.  
Re-opening June 27, the Design Gallery. As you might expect, the Design Gallery will be completely made over. The 800-square-foot design lab is said to be a highlight, where you will be able to employ both digital and analog tools to create prototypes...and immerse yourself in the Miller House and Garden (a Newfields property, in Columbus) via Virtual Reality. Will it be even better than the real thing?
Opening Sept 7, The Remarkable Masks of Master Bidou Yamaguchi. Yamaguchi is a traditionally-trained Noh mask carver inspired by Old Master paintings. Some of his three dimensional masks bear titles of Old Master paintings, like "Girl with the Pearl Earring" and "the Mona Lisa."  
Opening Sept. 28 is the intriguingly-entitled Sensual/Sexual/Social: The Photography of George Platt Lynes. Lynes was a respected commercial fashion and ballet photographer, who also photographed male nudes. This exhibit comes straight out of the collection of the Indiana University-based Kinsey Institute.