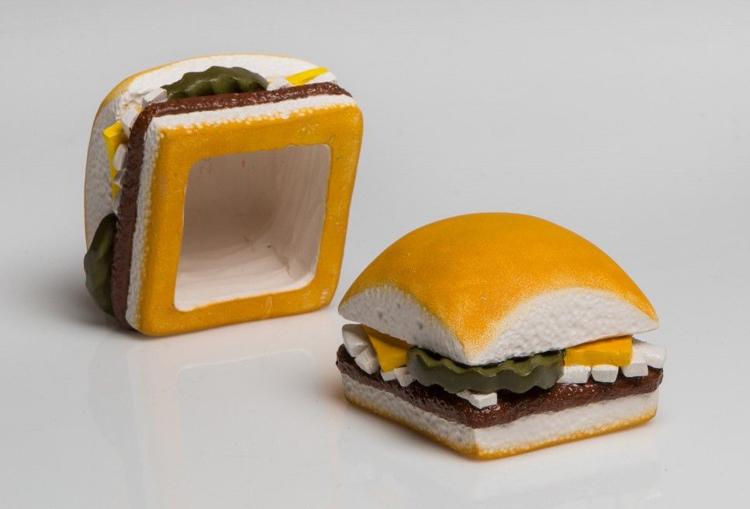 On June 22, Art from the Heartland will open at the Indianapolis Center.  One of my favorite things about this biennial juried exhibition is the how the artwork reflects trends inside and outside the art world.  
 I recall Morgan Frew's painting of the planet Pluto—Pluto is for Lovers—in the n 2016 exhibition. Raised over the surface of the painting, a glowing neon tube highlighted the dwarf planet's most prominent feature, an ice field in the shape of a heart. Frew's depiction of the dwarf planet, in soft and purplish pastels, makes it seem like a place you might want to bring your significant other on a date. But the painting was clearly inspired by pictures taken of the planet by the New Horizons spacecraft in 2015. 
Since the chances are that there will be equally engaging artworks in the 2018 exhibition, I was eager to ask the juror, Mike Barclay, for a preview.  Barclay is the director of exhibitions for the Indianapolis Museum of Contemporary Art (iMOCA).
I asked the following questions by email.
NUVO: What is Art from the Heartland?  
MIKE BARCLAY: Art from the Heartland is a juried art show of nine Midwest states. To me, it represents a snapshot of current themes, styles, and mediums in contemporary art coming from the American Heartland. Geographically, this is an immense area, so the art is a great selection of diverse artists and talents representing a variety of stories and ideas. It's a menagerie of artists and themes.
NUVO: Can you describe some of the entries in terms of diversity of media and style?
BARCLAY: There is a little bit of everything, from painting, photography, jewelry, sculpture, ceramics, and video with a few surprises in there. There were around 600 entries, and I had to select about 80 for the exhibition. It was tough and I tried to make sure my selections were representative of the diverse body of work I had to select from, not just visually but thematically. My curatorial style tends to lean towards color, avant-garde, and well-executed works…and a touch of humor. I was trained as an artist in the traditional schools of drawing and painting, so I also have a lot of respect for the classics like landscape and portraiture as well. I love damn good realism as much as I love graffiti and street art.
NUVO: Are you a fan of White Castles as well as the"White Castle Cheese Sliders" sculpture by Edward Cabral in the exhibit?
BARCLAY: Personally, I am greatly repulsed by White Castle, and I don't ever recall eating a "slider." I know people who love it and that is their choice. Once a roommate's brother stayed at our apartment and drunkenly ate White Castle. I remember cleaning up the next day and throwing away one slider that was hard as a rock. That is why those ceramic sliders are hilarious to me and an accurate representation!  
NUVO: What was the biggest surprise for you in judging the entries?
BARCLAY: I was surprised by the immense amount of large paintings. I mean HUGE paintings! The amount of abstract works was wild too. There is a preconceived notion that Midwest art is only landscapes and traditional forms but there are a lot of entries that were abstract and politically charged. People in the Midwest are just as talented and complicated as New York and L.A. There is some serious talent in this show.
NUVO: Was there any particular theme that seemed to be trending with the entries?
BARCLAY: Abstraction seems to be really popular right now. I think half the entries this year were paintings, and I did not realize how popular painting is in the Midwest. There are a lot of great painters working on a large scale and that is warming my heart. I wasn't greatly surprised but I was proud as a Midwesterner at the overall diversity of the entries. It was a hard show to juror.