"Seeking fuller representation," reads the Eiteljorg Museum Spring 2020 issue of Storyteller magazine headline on page 6. 
"With its dual mission to inspire an appreciation of both Native American and Western art, history and culture, the Eiteljorg brings multiple perspectives to sharing women's stories. One aspect of honoring women is acknowledging their underrepresentation in the Western art collection and in the field generally," writes Elisa Phelps, Eiteljorg vice president and chief curatorial officer.
At the same time that Eiteljorg's public programming thrust through 2020 is for us to become engaged with the work of women artists and activists in all aspects of Western cultural history, the Eiteljorg staff is undertaking an internal appraisal of being fully representational and how that can be improved.
"The Eiteljorg curatorial staff is currently working on an updated collecting plan that identifies collection gaps and goals for future collecting, and builds on recent efforts to represent the diversity of the American West more fully, " explains Phelps. 
One large deletion has been "anonymous" labeling, regarding "customary (traditional) artists of the 19th and early 20th centuries," explains Phelps. "The names of Native American weavers, basket makers and bead workers who created the beautiful historic pieces were not recorded, and are sadly lost to us. When considered as the work of anonymous creators, customary Native art is often viewed as simply representative of different cultures rather than the products of individual women with families, dreams and great pride in their work."
A major component towards amending this loss of recognition will come with the reinstallation of the Eiteljorg's Native American galleries, scheduled to open in 2022. 
In her essay on pages 2 and 3 of Storyteller magazine, Phelps reminds, "Women of the West led the nation into the struggle for women's suffrage."
She notes 1869 as the year "the women of Wyoming Territory were the first to secure suffrage when legislation guaranteeing them unconditional right to vote was passed. Colorado was next, approving a statewide referendum on women's suffrage in 1893. By 1914, most states west of the Mississippi had granted women's suffrage."
Phelps points to Western women who "lay claim to many firsts" in U.S. history, including Wyoming-born Ester Morris as first U.S. female judge, Colorado as first state to elect women to its state legislature, Jeannette Rankin of Montana as the first woman to serve in U.S. Congress, Nellie Taylor Ross as the first elected governor—Wyoming, Arizonian Sandra Day O'Connor as the first woman on the U.S. Supreme Court.
Expect programming to explore the larger issues of why this political inclusiveness was possible for a specific class of women along with men, and why not until The Snyder Act of 1924 did Native Americans born in the U.S. gain full U.S. citizenship and the right to vote.
For an overall list, see: http://exhibitions.globalfundforwomen.org/exhibitions/women-power-and-politics/power/political-firsts
Throughout 2020 and into 2021, public programming at The Eiteljorg will bring us into diverse interactive programs with historic depth and current impact.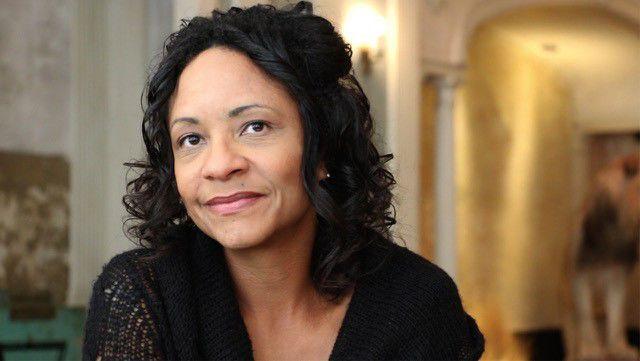 In the entryway from the parking garage entrance door, Eiteljorg creates an opportunity to engage 1-on-1 with "El Tendedero—The Clothesline Project," as a yearlong initiative to raise awareness of sexual assault and violence against women.
Special programs:
April 3, noon-1 p.m., Curator's discussion about artworks that relate to under-reporting sexual assault. Of special consequence is the quilt, "Missing and Murdered Indigenous Women Since 1492," created by Susan Hudson (Navajo). This program leads into the May-Oct. Powerful Women Exhibit.
August 7, Curator's choice discussion at noon; this program leads into the Oct. 10-Nov. 2, Dia de Muertos community art and ofrenda exhibit. A special altar will be dedicated to murdered and missing indigenous women and all victims of sexual abuse.
August 22: Indiana Women's Suffrage Centennial Block Party. "In conjunction with the Indiana State Museum and Indiana Historical Society, special programming at the Eiteljorg will mark the 100th anniversary of women attaining the right to vote in Indiana. Events at the Eiteljorg will focus on the underrepresented voices of the suffrage movement: Native American women, African-American women and other women of color."
October 24: Celebrate Día de Muertos with free museum admission. Program includes performances and ofrendas (altars) designed by local artists.
Lectures:
Feb. 15, 1 p.m., Leon Jett Memorial Lecture, presented by author, photographer and cultural documentarian Candacy Taylor, author of  Overground Railroad: The Green Book and the Roots of Black Travel in the American West.  This book, published by Abrams in 2020, is part of a multidisciplinary project that examines black mobility and culture through the lens of the Green Book. The project also will include a traveling exhibition by the Smithsonian Institution (SITES 2020-2023), a forthcoming children's book (Abrams), a board game, and mobile app/walking tours. See: http://www.taylormadeculture.com/
Feb. 29, 1 p.m., poet, author, educator Shonda Buchanan's memoir, Black Indian, traces her family's legacy of being African-American with Native American roots. See: http://www.shondabuchanan.com/
Both of them programs relate to the June 6 "Juneteenth Community Celebration."
March 21, 1 p.m., artist, author, historian, nationally recognized creative textile artist and founder of the Women of Color Quilters Network Dr.Carolyn Mazloomi, presents "How We Got Over: The Role of Storytelling in African-American Quilts." This is part of the March 7-Aug. 9 exhibit, Quilts: Uncovering Women's Stories. See: http://www.shondabuchanan.com/
Sept. 26, 1 p.m., United States Poet Laureate, author, playwright and recording artist Joy Harjo (Mvskoke/Creek Nation) presents multi-dimensional poetry reading. Her many honors include the Ruth Lily Prize for Lifetime Achievement from the Poetry Foundation. See: https://www.joyharjo.com/
Honoring Women Exhibits
March 7-Aug. 9: Quilts: Uncovering Women's Stories. "Quilts embody personal stories and symbolize community relationships. They document people, places and events, [and] the diverse experiences of women in the American West and Native America."
May 2, 2020-April 4, 2021: Powerful Women: Contemporary Art from the Eiteljorg collection, "explores the work of visionary female artists who have shaped and changed the way people think about contemporary art."
Learn more: Eiteljorg.org/HonoringWomen