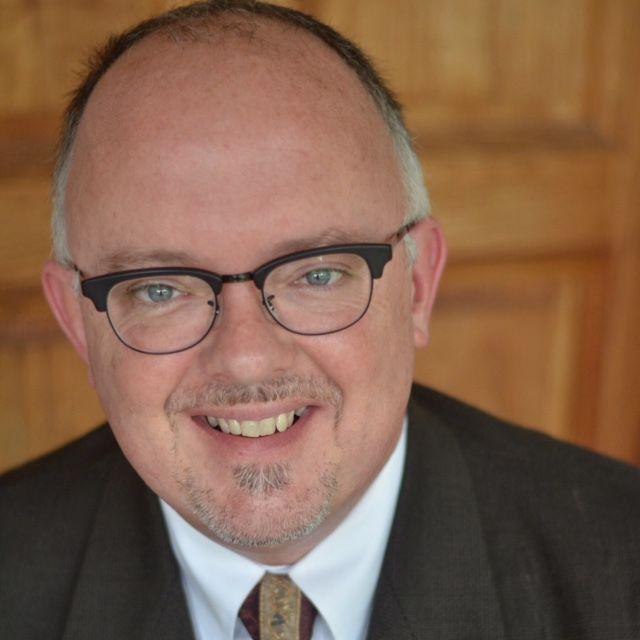 Artistic Director Eddie Curry has been with Beef & Boards Dinner Theatre in some capacity or another for the past 28 years. Before dishing a little about the Theatre's 45-year-long history, he points out some of the 2018 season highlights. 
Mamma Mia!, the blockbuster musical that takes its cue from the '70s supergroup ABBA, is the first highlight to roll off his tongue. It will be in Indianapolis for a ten-week run, opening Feb. 1.   
"It's going to be the first locally produced production of Mamma Mia! because the license to be able to produce it just got released," he says. "So you're going to start seeing regional productions all over the country so we're going to be the first in Indianapolis."
Another highlight: Million Dollar Quartet, which highlights the night when Johnny Cash, Jerry Lee Lewis, Carl Perkins and Elvis met for a music history altering jam session.
"It's been done in town before but we're going to do our own production of it next summer," says Curry. "So those two shows really stick out to me as being more recent Broadway fare."
There are also shows that Curry, 50, will be acting in and/or helping direct.
"I always look forward to the shows that I will personally be involved in beyond casting and just producing," he says. I'm going to be in Greater Tuna with my best friend Jeff Stockberger.  He and I always do the comedies together. We're kind of the Martin & Lewis of Beef & Boards." 
Curry will also be part of the cast in Million Dollar Quartet as the manager and he'll direct Singing in the Rain and Annie.  He's looking forward to Singing in the Rain because, he says, "We're going to be making some movies."
During and in-between rehearsals, Curry will oversee the making of movies in various styles that will be shown on stage during the performances.
"The first movie is a silent movie," he says. "And then the show opens with a premiere of that movie so the show actually opens with a movie that you shot with the actors in black and white to look like a silent movie."
Another movie they will shoot to make it look like a talkie, but one with bad sound problems.
"It makes it just a little more interesting, ups the stress level to a little bit, to a fun level, keeping it fresh."
Keeping it fresh is one of Curry's concerns in a broader sense, in terms of attracting Generation X and younger to Beef & Boards performances. 
"It's something that we're constantly talking about and we try to reflect that in our season lineup from year to year," he says.  "Most of the audience members, probably the average age is about 55 and they really like the more classic musical pieces: West Side Story, My Fair Lady.  We also try to work in some titles like Les Miserables or Into the Woods... to bring in younger audiences."
Curry also says that the Indianapolis audience is a "tad more conservative than in other cities."
"That's what Beef & Boards specializes in… entertainment theater.  It's not that we aren't going through the exact same mechanisms that everybody else is doing when they're producing theater," he said. "But the content we're choosing is more [geared] to light distraction rather than provoking thought." 
Dinner theater used to be huge group business.
"You would pull up here on a show date and you'd see eight or nine tour coaches out there," he says. "And that really made up the bread and butter of dinner theaters in the early '70s when they were all over the country like Howard Johnsons."
In the '70s and '80s there were more than 100 dinner theaters scattered throughout the U.S.  
"But group business started getting dispersed out wider with the legalization of gambling boats," says Curry. "So the group business started to deplete."
Currently, according to Curry, Beef & Boards is one of approximately three union dinner theaters left in the country, making it both something of an anachronism and a somewhat unique feature on the Indy (if not indie) theater scene.
Curry describes how the typical performance goes:
"The doors open at 6:00 p.m. They roll out two identical buffet lines on either side. With salad bar, vegetables, always some kind of a fish, always some kind of a chicken, and always roast beef, right? Because beef and boards; beef being the food and boards being the stage. Beef and boards. Food and stage.  And once everybody has gone through the buffet, about an hour later, at 7:30 they take the buffet carts away backstage right. Then the stage crew will come out... and then the stage rolls out into position, all of the sudden now you've got a stage in front of you. So it literally goes from being a restaurant… you flip a switch and you're now in a theater or a supper club if you will."
Curry can be forgiven if he describes the Beef & Boards experience with some passion. It is, after all, a passion that bleeds over into his personal life: he proposed to his wife here in 1997.
"We'd gotten up at the crack of dawn to be on WISH-TV with our production of Some Like it Hot, and I was doing a teaser [with local TV personality Dick Wolfsie] before one of the segments," he says. "I was in a dress because I was playing the Jack Lemmon role. So I proposed to my wife. And so I called her mom, made her get up, and proposed to [my wife] during that teaser."