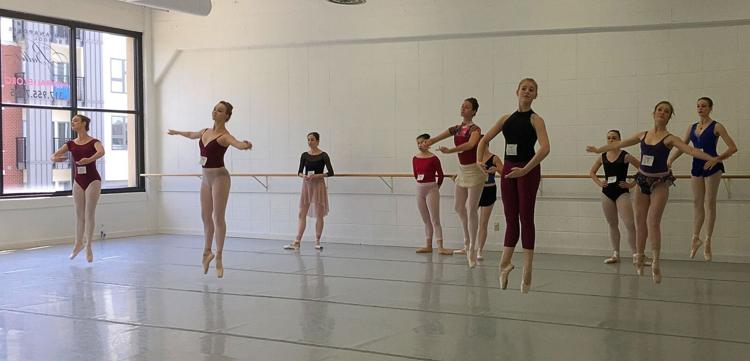 Dancers building professional careers were on their toes, literally and figuratively, at the studios of the Indianapolis School of Ballet at the corner of Capitol and Michigan streets. They represented a step forward both for them individually and for Indianapolis collectively. On July 9, auditions were in progress for Indianapolis Ballet Inc., emerging within the dictum of George Balanchine, who set the pattern for nationwide repertory ballet companies starting with a school and then founding a professional company having proved their worthiness within the community.
For me, as an observer on this past balmy Sunday afternoon, it was a bit of deja vu. ISB opened in 2006 in the space that housed the former Ballet Internationale which, during its halcyon days, invited dance critics to observe potential company members. 
"New history is happening," observed Chris Lingner in an email exchange. Lingner, whose professional career has been intertwined with ISB on various levels, was expressing the sense of excitement from the 10 elite-level auditioners who answered "the call" posted on June 13.  Representing seven states, the hopefuls included two dancers from Texas, three from Indiana and one each from New Jersey, Pennsylvania, Tennessee, Illinois and Utah. They exuded excitement, all wanting to be a part of IBI's 2018 debut season.  
This past weekend, Indianapolis School of Ballet delivered an advanced performance of the whimsical classic.
With a range of age from 21-25, each shared bits of previous training and performance during brief exchanges with ISB founding director Victoria Lyras, who explained that she wanted to learn about them, how they've come this far, why they want to commit to dancing, and to a new company. It's the start of building a relationship of caring and a comfort zone, an ISB signature.
This, I recognized, represents something different from the usual impersonal, strictly business audition process. Following a full two-hour class, which warms the dancers up for the repertoire segment when they have to work together to create a dance, each dancer then had private time to showcase a solo from the on-toe repertoire and to break out with a special two-minute dance on toe, soft shoe or barefoot, that could be self-choreographed. This, too, is a harbinger of what is to be expected at IBI.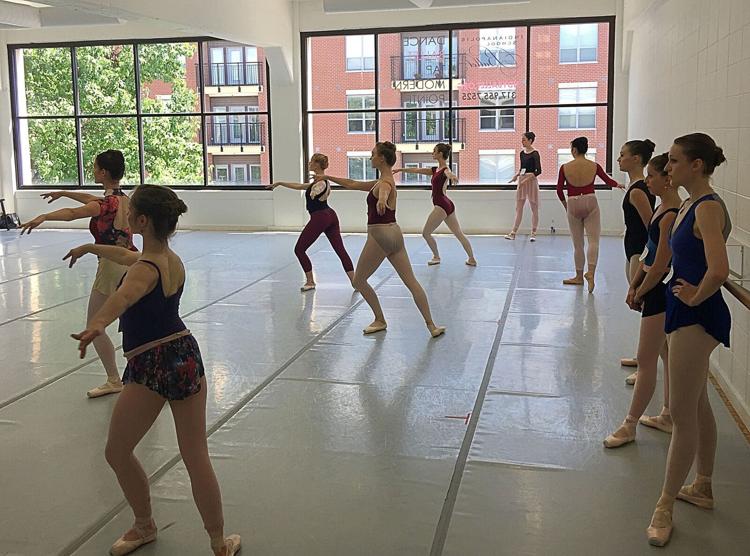 Lyras led the class and demonstrated the repertoire, all the while giving individualized tips for a dancer to improve technique, bring forth the intended emotion, be in the moment with the music. I noticed a difference in the arc of repertoire from previous auditions I've witnessed. With her choices of demonstrating segments of movements, Lyras shows the auditioners what to expect from the company's choice of works, its way of choreographing to build on the assets and strengths of the dancers, and its expectations for corps work. I noticed a willingness on the part of auditioners to absorb the instruction. And as the hours proceeded, even though each was competing for a spot, and as a group of people who were together for the first time, they formed a corps, watching each other to bring forward the best to offer from the steps and the story of the segment Lyras would demonstrate for them to execute. 
"
Ballet is important and significant...yes, but first of all, it is a pleasure.
"
Watching also, seated at a table removed from my earshot, were the two adjudicators, whose professional experiences had intersected at Pennsylvania Ballet, along with Lyras. The dynamics between the three pretty much set the mood of the auditions — a pleasant repartee and comfort zone among friends who have been on the other side of the table, and were visibly cheering on each auditioner — smiling, nodding, giving confidence when it seemed someone was pushing to keep up. 
In the tradition of Balanchine, the choreography requires impeccable technique and musicality. The language of "Mr. B" requires dancing with a phrase, an image, in mind, not chopping up into randomness but always in a flow coming from, being in, moving toward. 
When I asked Jeffrey Gribler and Paul Vitali what they look for in making a recommendation to hire, they led with technique and musicality, fleshing out with particulars — soft land as opposed to clunking, fluidity, theatricality in the sense of bringing out the soul of the music, the core of the story, attention to details. Also noted: The ability to take correction, the ability to learn quickly. Personality, attitude, joyfulness, gracefulness. It's a known that ballet dancers are every bit as strong and work every bit as hard as football, baseball, basketball, and soccer players, "but dancers never show the strain."  
In a word: stamina -- all the while maintaining a sense of presence, a sense of self that sparks the role of that dancer, be it in the corps or as a principal or a soloist. Not hogging the scene, but enhancing it.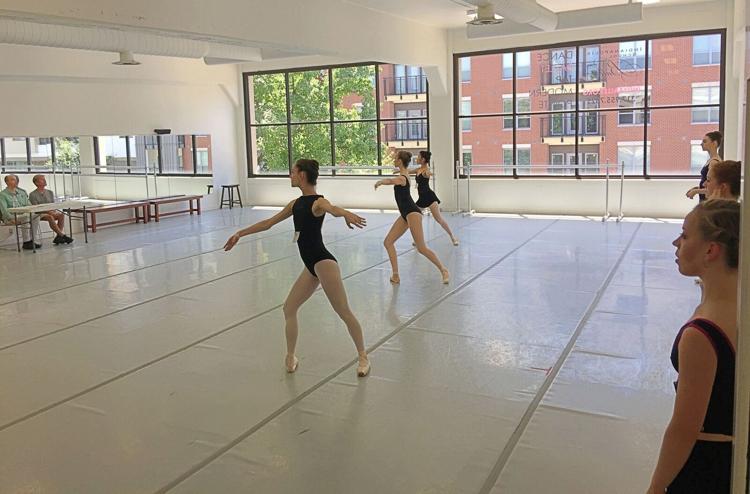 As an art form without spoken words, ballet nevertheless is a leading transmitter of stories with mime as a conduit. Even a free-flow work opens itself to interpretation by the viewer. What's the story here? How does it connect with me and how do I connect with what's happening with these bodies in space? Ballet is body language with its own syntax, sentence structure, explained Lyras.
We're in a particular atmosphere, concluded Griller and Vitali. We're serious about our work, and we make it enjoyable and uplifting 
So, with Gribler, Vitali and Lyras, each with the kind of resume these young dancers want to achieve by the end of their careers, I, too, was watching for shows of spark and delightful wit on the part of each dancer.
The local ballet company gained the honor of being able to perform the works of George Balanchine
"That is the key to a company's success," offered John Koluder, ISB/IBI director of marketing and communications. "You're essential to a community's art and culture when you deliver on the highest aesthetic level for a diverse audience. 
 "We're taking a big step," said Koluder. "The business plan is in place to raise $1.2 million; we have $300,000 already. On that, we are moving forward with a season plan and a schedule to open in 2018. Since announcing the Indianapolis Ballet professional company in early May of 2017, we've been in the process of letting everyone know about it, act on it, be part of believing this is what our city needs, making sure IBI is on the rotation for what we want to do on a Friday and Saturday night, a Sunday matinee; using our money to support a local product."
Earlier on July 9, I observed six young dancers audition for the apprentice-level spots in the new company. They were as intent as were their older peers for a chance to be a part of bringing professional ballet back to Indianapolis; of being in the moment of "making new history." 
So, when I too left at 6:30-ish, slinging my bag over my shoulder, I felt as hopeful the dancers for a call-back and the chance to be part of something special.