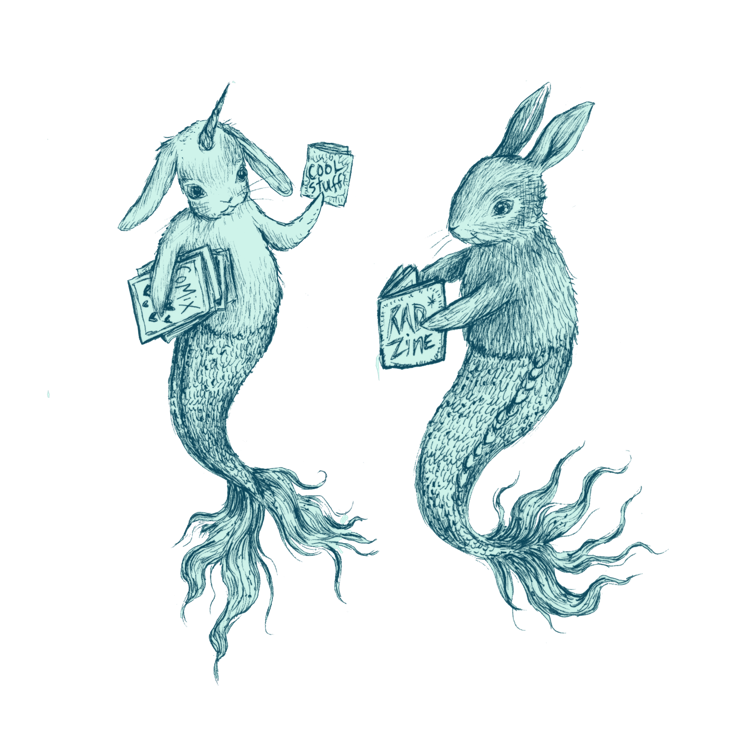 From a young age, Kelsey Simpson has found satisfaction from putting together her own personally crafted publications.
"When I was about 6 or 7 years old, I was told that my grandfather was a war correspondent for the Indianapolis Star," Simpson says. "I thought that was really cool, and I decided to start a neighborhood newsletter with my grandma. So that was kind of like my first zine, and I did that for a long time as a kid."
Now decades down the line, the 27-year-old Simpson –— who has frequently contributed to NUVO's pages as a freelance writer — is in the final stages of preparation to host Indianapolis' second annual Gluestick zine festival in Irvington on Saturday, July 8. 
After doubling in size since last year, Gluestick 2017 will feature between 50 to 60 zinesters selling and showing off their work, with workshops and live music performances also taking place throughout the day. Due to its growth, the all-ages fest will be a block party of sorts this year with participants showing off their zines at 10 Johnson Avenue coffee shop, the Irving Theater and Irvington Vinyl between noon and 5 p.m. On July 7, a zine-themed art gallery will also open in conjunction with the festival at Herron School of Art and Design.
Following the days of making neighborhood-centric zines with her grandma, Simpson discovered her love for punk rock, which eventually led her to start a new zine with her friend titled Youth Culture Killed My Dog. Running from 2002 to 2008, the publication served as a gateway for Simpson to get connected with Indy's all-ages creative community — a community that had a lot to do with her starting Gluestick.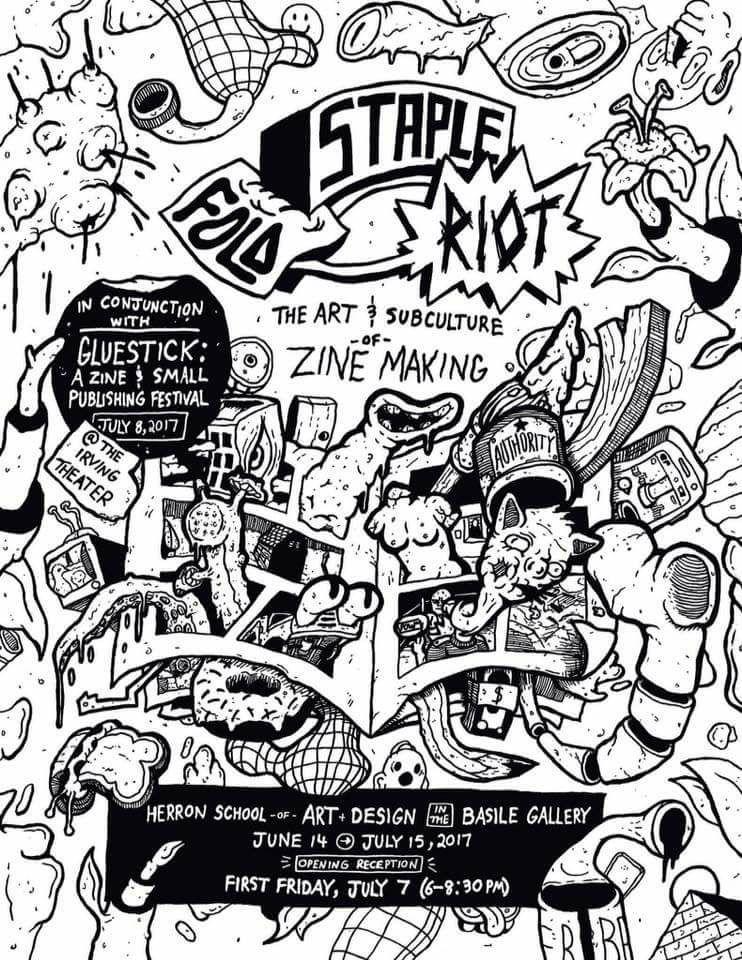 "When I was younger, I was involved in the all-ages music community, and it kind of helped shape a lot of what I am," says Simpson, who now plays in notable local bands like Cheetah Priest and the Gizmos. "I still want to hold that torch for community and arts, connecting people that maybe wouldn't be connected unless it was for art, music or zines."
Like Simpson, Indianapolis native and Gluestick keynote speaker Mark Murrmann came into the world of zines during a formative time of his life. 
"I started Sty Zine in 1991 with a friend of mine, Matt Lingenfelter," says the Broad Ripple High School graduate. "I had no idea what a zine was, but we were trying to start a skateboard company and realized that was a lot more expensive and harder than we imagined." 
Over the years, Sty Zine grew in popularity, even after Murrmann moved to Bloomington for college. With his zine work, Murrmann was also preparing himself for jobs that he'd attain later in life.
"When I was living in Bloomington, we used to have shows in our basement two or three times a week, so I'd be taking pictures of the bands and talking to bands that were on tour," Murrmann says. "I'd do a lot of band photos and stuff, and that all kind of spurred my interest in photography, which is my main thing today."
Now many years down the line, Murrmann is the photo editor at bimonthly political magazine Mother Jones — a position he's held for 10 years. In looking back at how he wound up where he is today, he can safely say that zines had a lot to do with it. 
"Sty Zine has completely driven me to where I am," Murrman says. "It's definitely been the catalyst that's really kicked me off to the career that I have as the photo editor at Mother Jones." 
With so much gratitude for his Indy zine past, he was very excited when Simpson asked him to be a part of Gluestick 2017.
"Going back to Gulcher or even farther, the history of zines in Indiana has always been pretty strong, so it's cool that they're building on the history and tradition of zines in Indiana," Murrmann says.
In addition to celebrating this history, Simpson hopes that some festival-goers might be encouraged to create their own zines too.
"The more creative events that are happening in Indianapolis that are accessible to everyone, the more we're going to be able to grow positivity and arts in the community," she concludes. "There aren't a lot of opportunities for anyone to show up and do something, and with zines anyone can learn how to do it. Kids can do it. You can do it with your grandma. And, it's something physical that represents you, and you can always have it with you."