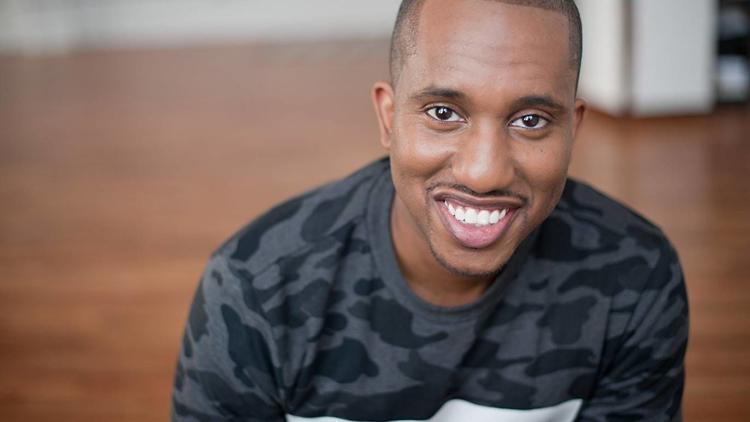 From fast food to insurance, comedian Chris Redd has worked all sorts of shit jobs over the course of his life. Which is exactly why he considers his recent addition to the cast of Saturday Night Live quite a triumph.
"It's been a little crazy, but it's dope," Redd says in a phone interview. "I just never thought it [doing comedy] would be this fucking cool. I never thought I would like it this much."
Later this week, Aug. 16-18, Redd will perform five standup sets at The Comedy Attic in Bloomington, as he takes a short break from film and television. Ahead of the shows, we caught up with the 33-year-old funnyman to discuss his unusual road to comedy success.
NUVO: How did you originally get into doing comedy?
CHRIS REDD: I just failed at everything else. I saw a commercial for Second City one day, while high and sitting on my couch, to take classes for their anniversary year. I thought this being funny thing could maybe be something because I've always loved comedy. I just never thought of it as an actual job. So then, I went to take a class, and I did an open mic. It was on from there. I was obsessed with it.
NUVO: You say you "failed at everything else." Tell me about "everything else" that came before comedy.
REDD: I was trying to rap for a very long time. That was the only thing I really ever saw myself doing. I worked countless hours at it. I worked over a stutter doing rap. I built confidence doing it. It was my everything for real.
I've had 50 jobs, so I've literally worked in everything from insurance to Olive Garden to Blockbuster to overnights at Target. Just everything. McDonald's a bunch of times. A bank job. Sales in every single way you can think of. I've just done everything man. I say failed to be funny, but all of those setbacks were just preparing me. I learned how to take a lot of lumps, which is very useful in this industry.
NUVO: From watching your standup, I've noticed you talk a lot about gang-related experiences. Is that something you were around a lot growing up?
REDD: Oh yeah man. I wanted to be a gangster my entire life, so I tried to run the streets, even when we moved to the suburbs. Commuting is not a gangster concept, but I didn't see it as that at the time. So I have a lot of really awkward stories from my childhood because I was really out in those streets. I was really getting fooled and punked and beaten up. 
I learned how to actually hang and run with gangs. I was really doing it. It didn't work out, and I wasn't the best gangster. I will be real about that. But what it ended up doing was giving me a ton of stories that I would later use for my comedy, and now I have an endless supply of dumb-ass decisions I've made. It's interesting seeing people laugh so hard at things that hurt so much at the time, but it's beautiful in that way.
NUVO: How was Second City important to your coming up as a comedian?
REDD: I took all the classes. It was my version of the college I've always wanted to go to. Second City and iO [Theater] taught me the importance of improv and how much I loved it. I really found who I was in comedy because it was all about embracing flaws and embracing who you are. It taught me a lot of great tools that I use to be the comedian that I am.
NUVO: In what ways has being on Saturday Night Live challenged you as a comedian?
REDD: It's challenged me in every single way because you have to think outside of just what's funny to you. You have to think about how this joke will affect somebody. It challenges your level of writing. You have to write smarter and better and quicker, and you have to write for other people. So it stretches that muscle of really learning someone's voice and really playing to somebody's strengths through the text of it. 
[It also teaches you about] working with people in a high-pressure situation and being able to keep cool. SNL is high-pressure, so you definitely want somebody that you can stand around you. You really find out who you are when the chips are down—when you go through a whole week, and nothing's working. Everything leads up to jobs like this. 
NUVO: You have upcoming standup performances at The Comedy Attic in Bloomington. Have you ever performed there before?
REDD: No man! I haven't been to Bloomington at all, but I'm really looking forward to it. I hear nothing but great things about The Comedy Attic from comics, and it's a rare thing for comics not to complain about something because that's what we do. People have nothing but dope things to say, so I'm really excited.