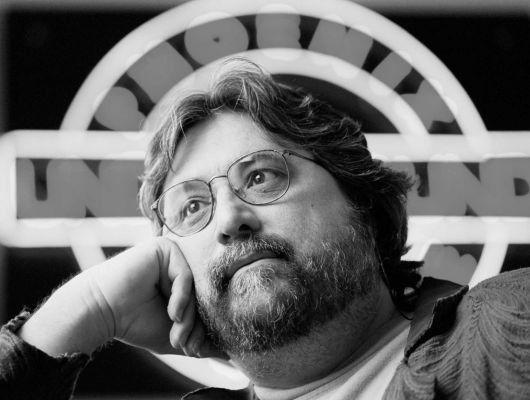 Bryan Fonseca, who left his producing director position at the Phoenix Theatre at the end of May, has formed the River West Theatre Company.
The first chairman of the board of directors will be Frank Basile, who remains president of the board of directors at the Phoenix Theatre.
"I supported Bryan during his 35 years at the Phoenix Theatre and am excited to continue that support with River West" said Basile, who gave a lead gift to support the project.
The theater will be located in Indianapolis' Near Westside.
Fonseca has already laid the groundwork for this theater, having received a Transformational Impact grant from the Lilly Endowment and the Arts Council of Indianapolis, and having spent two years working in the neighborhoods of We Care, Stringtown, Hawthorne and Haughville.
"The grant allowed me to plant seeds, this new theater will give the community another center to nourish the original project," said Fonseca in his June 18 press release.
The goal of this project was to give artists a seat at the table, as it were, when it comes to planning and future development for the area.
The new theater will focus on work by and/or about minorities.
"In just 20 years, minorities will be the majority and it's time for us to understand each other now to work together later," said Fonseca.  "Minorities are already the majority voting bloc in some cities and I'm getting back to artistic basics – work to inform, educate and unite. We will have civic programs as well. I'm cooking up a cultural and political stew which will create opportunities for the city's artists of color."
Fonseca chose the Near Westside as a place to work because of its ethnic diversity. Instead of outreach into the community, Fonseca will be exploring a new concept.
"This new concept of "InReach" puts the artists into the fabric of life in the community itself," said Fonseca.
River West will be partnering with Indy Convergence at 2611 W. Michigan St. and staging its first productions there in September.
"Indy Convergence is thrilled to partner with Bryan Fonseca on his newest endeavor,"  said Producing Artistic Director. Robert Negron. We feel this collaboration will complement our commons goals and be an exciting new asset in the Near West. We're looking forward to working with Bryan as we both continue to lift up community voices and highlight local artistic talent in unique and inspiring ways."
The first four River West performances in the Indy Convergence space will be announced soon.
Fonseca is engaged in a search for new volunteers, board members, and donors. Interested parties can email indypapi@yahoo.com or call 317-331-0089.