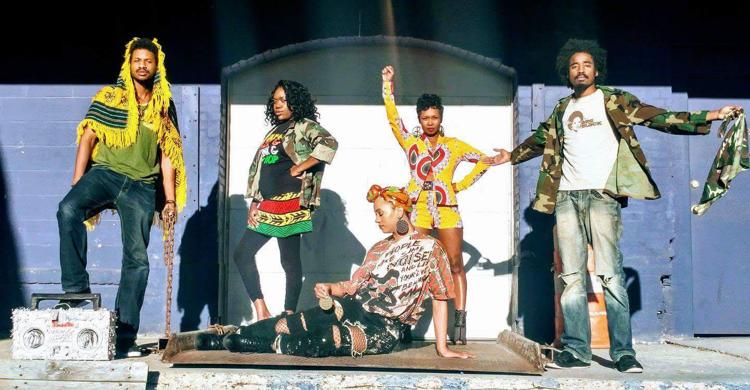 I'm Breanna Cooper, an arts journalism fellow here at NUVO for the year. I'm also the editor-in-chief of The Campus Citizen, an independent student media group at IUPUI. As a junior at IUPUI, as well as an Indianapolis native, the arts scene here in the city holds a special place in my heart. Over the past several years, I've been able to experience the power that art can have when it comes to sending messages to audiences and inspiring social change. I'm very interested in the intersection of arts and politics, comedy and love talking about music.
My first assignment here at NUVO was covering IndyFringe. In its 13th year, IndyFringe has brought original plays, adaptations, and standup sets to local stages. Several Indy theatre legends and Fringe rookies alike graced the stages along Mass Ave, bringing laughs, tears and lasting social messages in the midst of a turbulent cultural climate.  
A team of NUVO freelancers were out and about seeing performances and speaking with the people who worked to bring them to the stage. Here's our roundup of all things Fringe 2017.
Part One: Reviews
Drankspeare: To Beer or not to Beer
Glitter Emergency: Boobs Save the Day!
Jubilee in the Rear View Mirror
Josephine, a burlesque cabaret dream play
The King & I: Hunk of Burnin' Love
Part 2: Features
Dick Wolfsie takes on his first IndyFringe
Still fringing after all these years