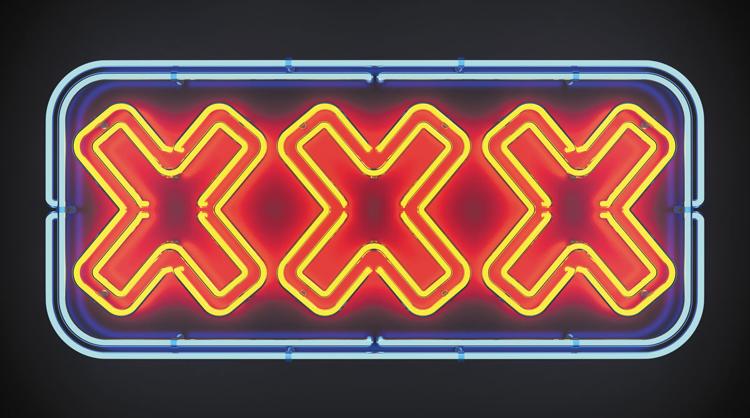 We normally don't think of sex work and post traumatic stress disorder in combination. PTSD is usually reserved in our minds for soldiers on the battlefield. But this year PTSD and sex work will both be topics for a panel discussion taking place during Banned Books Week at Kurt Vonnegut Memorial Library (KVML).
On Sept. 27, Stefanie Jeffers, a former sex worker, will join Rolling Stone's Tina Horn, sex therapist Dr. Maria Hanzlik, and Justin Lehmiller, author of Tell Me What You Want for "Too Much of a Good Thing" a panel moderated by KVML founder and CEO Julia Whitehead.
Jeffers sees PTSD symptoms in the women she helps and has experienced it herself. Jeffers is the founder of Grit into Grace, an Indianapolis nonprofit committed to helping women who have been exploited in the sex industry. The three most immediate needs for women looking to quit the business, she said, are help with housing, addiction recovery, and trauma counseling.
But what do sex work and mental health have to do with Kurt Vonnegut and Banned Books Week?
Vonnegut's novels have been and continues to be challenged for vulgarity. It also tackles themes of mental health, tying into a year-long theme at Lonesome No More, a year-long series of programming at KVML. The focus of the panel discussion is on loneliness caused by both mental illness and the times we live in.
The panel's name comes from an anecdote shared by Whitehead about Vonnegut's visit to a pornographic theater. He was invited by his writer friend Sidney Offit and Dr. Avodah Offit, a sex researcher. Minutes after the film began, Vonnegut departed. Offit followed and asked his friend what was wrong.
"Too much of a good thing," Vonnegut replied.
"Vonnegut was very open in his talk about sex in his books," Whitehead said. "Some people don't like that. Some people love that. Some people are just uncomfortable knowing if they like it or not. We come [to this panel] from the perspective of getting information, sharing information, and not judging anybody."
Judgement is an approach Jeffers has left behind. She knows from experience how one judges oneself when they are deep into sex work. And she knows the road to recovery is long, difficult, and full of potholes.
Grit into Grace currently works with nearly 40 Indianapolis women who are trying to change their lives. The program offers them a community to share their stories and receive support, as well as the resources needed to start a new life.
"It's very difficult to leave the industry," Jeffers said. "You have a blank resume. That becomes very difficult when you don't have a resume and you don't have a job that you can go to. It's so hard to walk away from cash on hand and to learn life skills and learn how to manage your money and time."
Jeffers knows that not everyone is willing to take a risk on someone. "We want to help women fill that resume," she said. "We want to help them get to places where they can learn job skills."
Of the women who come to her, Jeffers has seen some return to sex work. She said they are always welcomed back to Grit into Grace with no judgement if they need help. While faith played a major role in her life changes, she doesn't expect women to take up her beliefs. She is also open to the fact some women find sex work empowering. She can only speak from her own experiences and those of the women she helps, she said.
Whitehead hopes Thursday's audience will be open-minded to all the experiences discussed. "We anticipate people showing up who have a porn or sex addiction or people who have a loved one who struggles with it," she said.
"We think that Vonnegut was in a great position to speak not just for his generation but for other generations about the experience of being human, about trying to figure out what can make us happy, how to avoid depression, loneliness, anxiety," she said.
Other events at the library during "Banned Books Week" include visits from Nanny Vonnegut, Kurt Vonnegut's daughter, and Juan Thompson, son of Hunter S. Thompson. A full schedule of discussions and activities can be found on the KVML website.