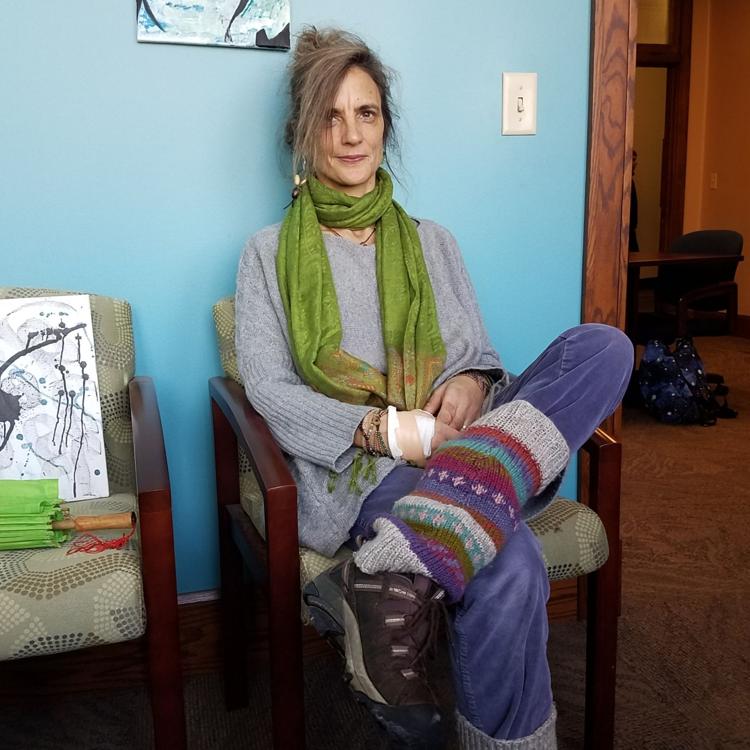 In her book Daylily Called it a Dangerous Moment, Butler University Poet-in-Residence Alessandra Lynch takes on the subject of sexual assault with her poetry. Sometimes she does so directly, sometimes tangentially.
Accordingly, there are some passages in this book that are raw and difficult. But you will also find here dream imagery, darkened corridors, owls and — just perhaps — passages towards healing. These are not poems that always reveal their meaning or their intentions easily, but their doors are not locked, as it were.
David Orr, poetry columnist for The New York Times Book Review, calls Daylily one of the best 10 poetry books of 2017. He cites the book both for its restraint and — perhaps considering the #MeToo movement — for its timeliness. 
Alessandra Lynch will be the featured reader at Brick Street Poetry on Feb. 1 at SullivanMunce Cultural Center in Zionsville. She answered the following questions by email.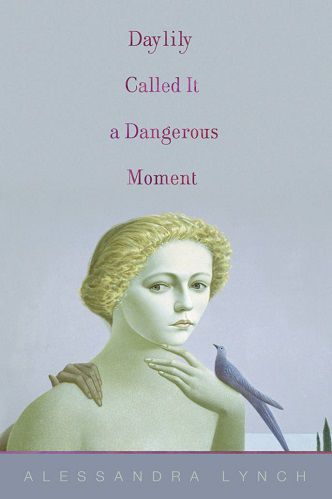 DAN GROSSMAN: Is the poem "les demoiselles d'avignon" — after Picasso's painting — aimed at art critics or Picasso himself? Is it reductionist even to ask this question?
ALESSANDRA LYNCH: This poem is not "aimed" at anyone in particular; having spent a month writing some of the more violent poems that would later appear in Daylily, I was walking through a museum, turned a corner, saw one of Picasso's cubist paintings of a woman, and felt an intensely emotional jolt. I scribbled a few words in a notebook, and those words grew into the poem.
DAN: In one untitled poem, you write, "No, it is the shadows that are towing us." Have you dealt with the subject of sexual assault in your previous books?
ALESSANDRA: In my first book (Sails the Wind Left Behind), there is one poem called "Remind Me" in which there is a phrase: "one to the window, raped of its curtain." In the second book (It was a terrible cloud at twilight), there is another poem "Stephanie," written in the second person, more overtly about an assault, that ends with these lines: "Did you report? / [Took.]"
DAN: There are poems here that seem to transcend personal experience, particularly in the section "Another Country," where such subjects as clitoral circumcision are raised. But perhaps the most personal of your poems have the most universal resonance. What do you think?
ALESSANDRA: I appreciate this idea, and it is one I impart to my students often through this famous quote attributed to James Joyce: "In the particular is contained the universal." I hope that some of these poems have resonance, that some of these poems somehow help the readers.
DAN: There are also poems here that point towards healing, some filled with images of nature, of child rearing, and owls. Do you seek solace in nature?
ALESSANDRA: Yes.
DAN: I assume there are young women in your classes to whom you want to relay your personal experience. Young people these days are listening to a lot more misogynistic rap and songs like "Blurred Lines" than reading poetry. Are you ever inclined to analyze such songs in class? Or is this too big a problem for poets to address?
ALESSANDRA: I'm not sure that relaying my personal experience is necessarily useful, but my students often entrust to me their personal experiences which is a great honor and responsibility. I hold profound respect for their need and their willingness to speak. I once had a class in which we discussed the misogyny of rap songs which led into discussion about misogyny in daily language. It is important to address all the large issues in a very particular and specific way. I believe in small acts of kindness and in art making and all creative acts as antidotes to the kind of destructiveness inherent in misogyny and other denigrations.
DAN: Is it a challenge teaching poetry in the age of Twitter?
ALESSANDRA: It is always a challenge teaching poetry in this culture as it requires that we move more inwardly, slow down, become contemplative and more open to the world inside and outside of us.These qualities are not necessarily supported or affirmed by our society.
DAN: In the #MeToo Movement, what is the place of poetry?
ALESSANDRA: Poetry exists everywhere — in every movement, in every faction, in every leafblade and owl feather. The spirit of poetry is ubiquitous whether or not words are involved.
DAN: Who are the poets who speak to you most directly?  (In reading your poetry, I was reminded slightly of both Ted Hughes and Sylvia Plath.)
ALESSANDRA: That is a high compliment, and I do love both those poets, especially Plath. When I was working on Daylily, I was reading a lot of Emily Dickinson and a wonderful contemporary poet/former classmate from Iowa Writers' Workshop: Kathleen Pierce.
DAN: A daylily's flower only lasts for a day. Was this something you considered when writing this book?
ALESSANDRA: After I wrote the eponymously-titled poem, I did muse over the connotations of the flower. There is something both soothing and savage about the passage of time.
DAN: When did you start writing poetry?
ALESSANDRA: When I was six years old. The first poem I remember writing was a poem in response to Beethoven's music.