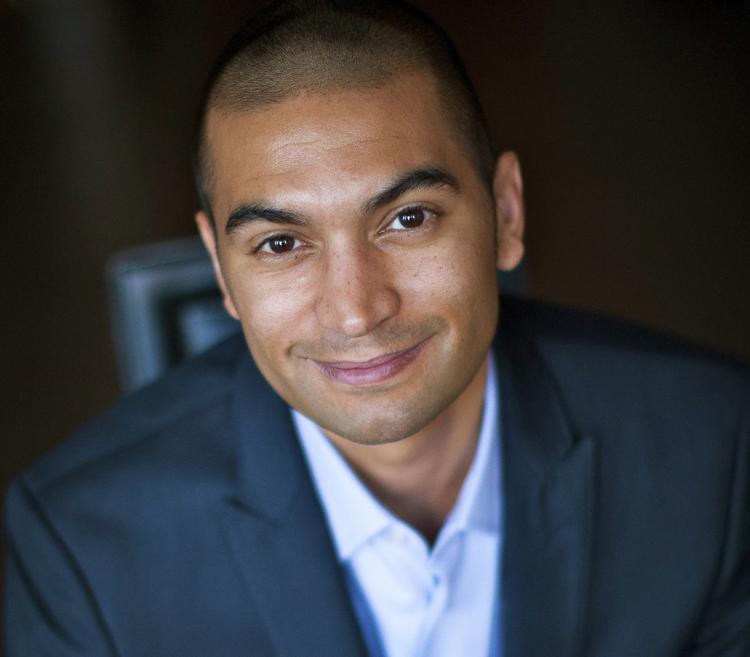 Adrian Matejka just might be the first Indiana poet laureate who can give you in-depth instruction in rap poetics — it's a subject he teaches at I.U. Bloomington —and the sonnet structures of Charles Baudelaire.
The Indiana Art Commission announced Matejka's selection as poet laureate on Monday, Dec. 11.
Matejka was born in Nuremberg, Germany, but he's spent half his life in the Hoosier state. A graduate of Indiana University Bloomington, he's now the Lilly Professor / Poet-in-Residence at his alma mater.
Matejka is currently working on a new collection of poems, Hearing Damage, and a graphic novel.
His most recent book of poetry is entitled Map to the Stars, which relates to his growing up in Indianapolis in the '80s. But when I talked to him in Oct, 2015, he had just published The Big Smoke, a book of poems on Jack Johnson, who became the first African-American heavyweight boxing world champion (from 1908 - 1915.)  
In that interview, I asked him what drew him to Johnson, who was also the subject of a 2004 Ken Burns documentary entitled Unforgivable Blackness.  
"What got me interested in Jack Johnson is that he's a quintessentially America figure. He's a self-made man," Matejka said.  He was self-educated; his parents were slaves. He came from as nothing as you can have to become the most famous athlete in the world. Everyone knew who Jack Johnson was when he was alive. So to be able to that seems very American to me... But at the same time, he's doing this in the face of the most intense racism imaginable. Somebody could have killed him and nobody would have blinked about it. And a lot of people wanted to kill him because here was this black man with all this money. He's bold. He wears all these nice clothes. He's out there traveling the world and that's not supposed to be in Jim Crow America. So I was really interested in how someone like that, someone who was had such magnetism, who was such an outsized figure could exist in turn of the twentieth century."