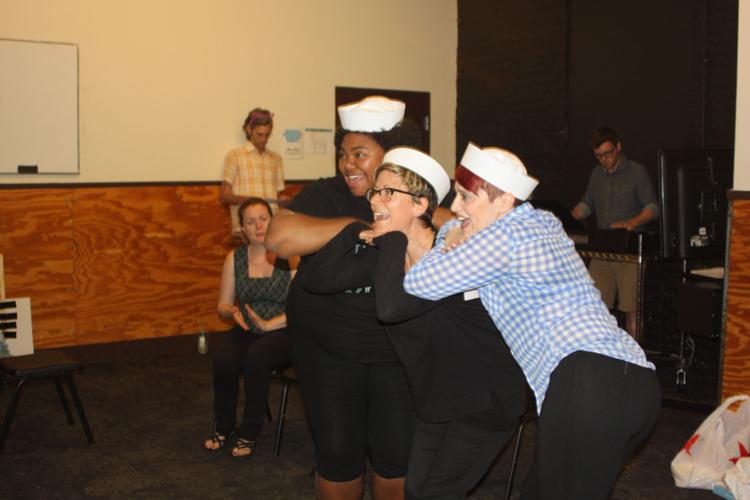 Given people's immediate and visceral reaction to the word "abortion," it's hard to think that such a topic could be used as fodder for a piece of comedic theater—a piece of musical comedic theater no less. 
But Indianapolis ex-pat Sheri (Allender) Flanders – along with co-writers Josh Flanders, Kimber Russell, and Kerry Santoro -- has brazenly done just that with Choice—The Musical, which opened at the 3rd Annual Premier Premieres! A Weekend of New Musical Comedies Festival, June 23 at the MCL Chicago Comedy Theater. 
"I am a liberal, atheist feminist who is staunchly pro-choice, but we wrote the musical from the perspective of our main character, Ellie, who is a young pro-life Evangelical Christian," Flanders says. "Myself and many of the writers and cast of Choice were raised in a variety of different religious households, so we were able to write Ellie and all of the pro-life characters with true compassion and love because we infused them with bits of real people that we grew up with and still know, respect, and love."
"Choice is at its core a coming-of-age story for Ellie, and we start at the moment where Ellie has to make a big decision that goes against everything she has been raised to believe. No matter what your politics are, everyone can relate to the feelings of the first time you have to stand up for yourself and put everything on the line," Flanders continues. "We poke fun at both liberals and conservatives equally, and identify the universal traits in each character that we can all relate to. Although you might not expect it, Choice is a musical that conservatives with a healthy sense of humor will really enjoy."
Flanders's thespian background hatched here in Indy. "Growing up, I was always in choir, and I loved singing. The first two musicals I remember my parents showing me, which are still my all-time favorites, are Purlie Victorious with Melba Moore and Sherman Hemsley and The Marvelous Land of Oz by the Children's Theater Company of Minneapolis Alumni. My father was forced to rent the VHS from Blockbuster monthly because it became a cult classic with me and my sisters. Both productions share the similarity of dealing with seriously heavy issues – slavery and feminism – in a silly, playful way, which is definitely reflected in my work on Choice.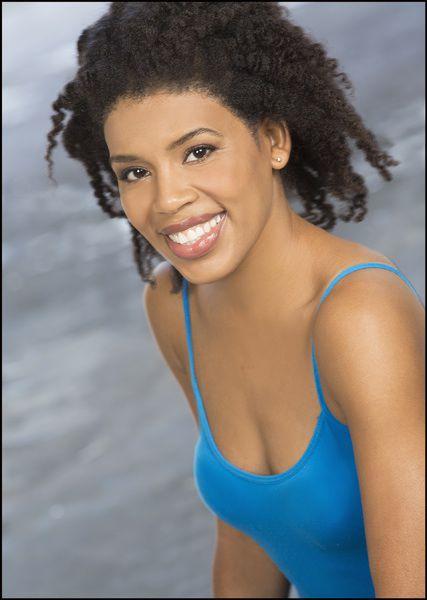 "Even though I am not religious, I really enjoy gospel music and I was in the Northernaires gospel choir at North Central High School. I see that as direct inspiration for several of the really fun toe-tapping songs for the congregation and some of the tear-inducing ballads that we wrote. While at NC, I participated in the theater department onstage a bit and on costume crew, and after graduation I did some community theater — I was one of the Doo-Wop girls in Little Shop of Horrors at the Headback Theater [home of Footlite Musicals]. 
"After that, I gave up the theater for a long time to pursue a 'real' job," she says. "But without those experiences growing up in Indianapolis, I don't think I would have been open to pursuing comedy as a career when the opportunity presented itself a decade ago. Thank you, Naptown! No matter how far from home I may roam, I'll always be a Hoosier in my heart! Wait, that sounds like a new song!"
Flanders moved to Chicago to study fashion design, and after graduating, she studied improv comedy and subsequently graduated from the Second City's Conservatory and music programs. She now performs with the Infinite Sundaes (Second City's musical house ensemble) and has a two-person sketch show with her husband titled Flanders, about the funnier aspects of being an interracial couple.
So with all this under her belt, tackling the issue of abortion with humor may not seem quite as daunting. Especially when the show's narrator is a puppet called The Cowboy Fetus. ... That would definitely break the ice.
As for the story's inception, Flanders told ChicagolandMusicalTheatre.com, "I came up [with] the idea for Choice during a student musical improv show when an audience member shouted the suggestion of 'abortion.' We all took a sharp breath in, knowing that things could go wrong very easily. The show went very well, and the idea stuck with me years later."
Flanders elaborated for NUVO: "Initially the idea was just a raunchy joke, shared only among other comedians. Although I enjoy blue humor, the comedy that I write most often tends to fall in a goofy or silly category. I was raised to be respectful and polite, so I sometimes feel guilty if my jokes are offensive — unless it's done for a specific purpose, like standing up to a corrupt power structure. The fact that I sometimes recoil at being offensive onstage 'just because' is something that has taken me time to reconcile in my comedy. … 
"Abortion is an issue that has no shortage of serious discussion. Every angle of both sides of the issue has been debated thoroughly, and we as a society are no closer to reaching a consensus. We realized early on that we didn't want to simply rehash the debates or have the audience leave the theater feeling that they had been preached to. We want people to feel entertained and elevated. Honestly, comedy is the only avenue left for a fresh take on the issue. 
"Laughter has a wonderful way of diffusing issues that are difficult to talk about otherwise. Although we don't expect to change any minds through singing and dancing, I hope that we make abortion an easier topic to discuss by erasing some of the stigma through laughter. I think most of us find jokes to be an easy segue to reality."